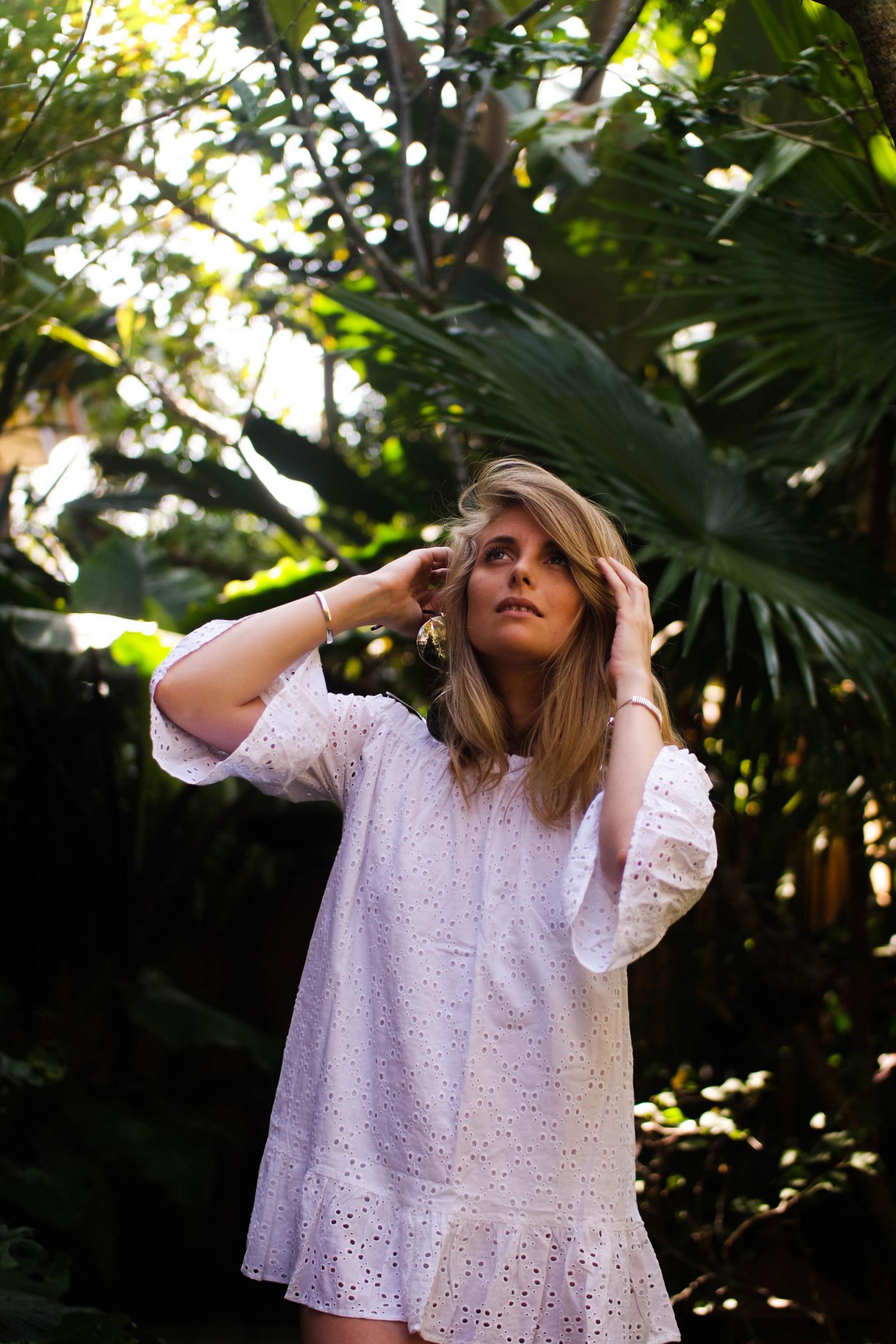 This is my first outfit post I guess since I got here! I'm shy in front of the camera with all this heat and humidity my pale english skin isn't used to it. I spend most days with a sweaty, red face gasping for air and water so I thought you would rather see the pretty views instead! These shots however, I love! These were taken in the walkway where we're staying – Frangipani Bungalow Ubud – first thing in the morning. We absolutely love this place but I have a little guide on UBUD coming soon so I won't go into that yet!
I was so happy to finally wear and share this Pamplone dress from Beach Cafe with you guys, it's everything I love; white, cold shoulder, flared sleeve, broderie anglaise … what more could you want in a dress? I got it a few months ago and I've been looking at it and dying to wear it but wanted to save it for my trip! I also have some other new pieces to show you guys whilst I'm here but if you can't wait then go to my In my Backpack page where you can find everything I'm carrying round – except my pants.
We're now on our second day here in Ubud and I am feeling so content and happy right now! Before I started my blog about a year and a half ago I came here to Bali before. I was feeling so low back then, I would say I was at my lowest point I have ever been at (the day after I returned I was signed off work for 3/4 months with stress and anxiety) so you can imagine my nervousness at coming back. I don't know why but part of me blames Bali for the way I was feeling and in my brain I associate it with this place. This is why it makes me so so happy to be back here and feeling great. Finally I have let Bali off, it's not you, its me. I am feeling so happy, relaxed and content.
OUTFIT DETAILS :
*Dress : Pamplone @ Beach Cafe
*Bracelet : Links of London
Cuff : UBUD Market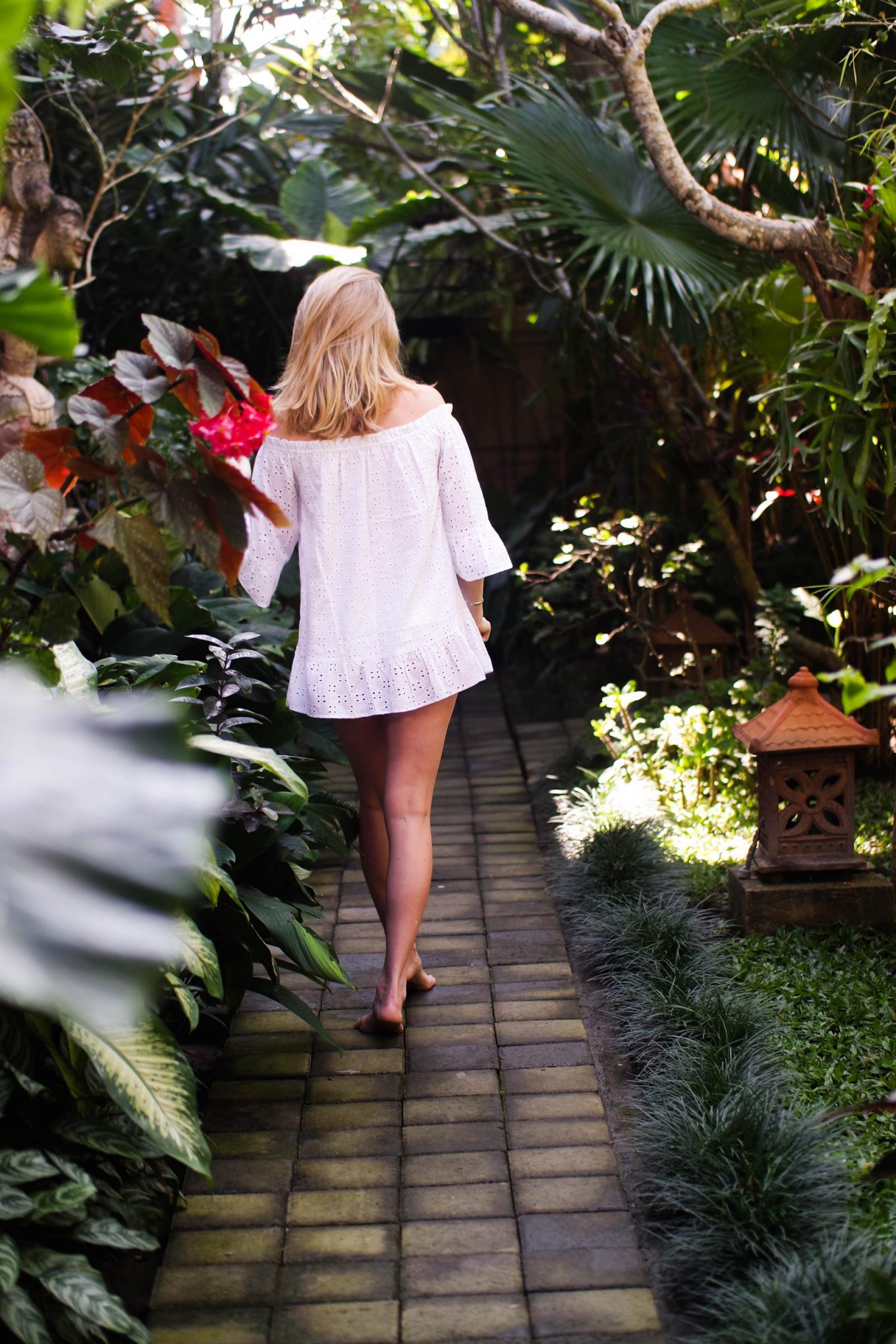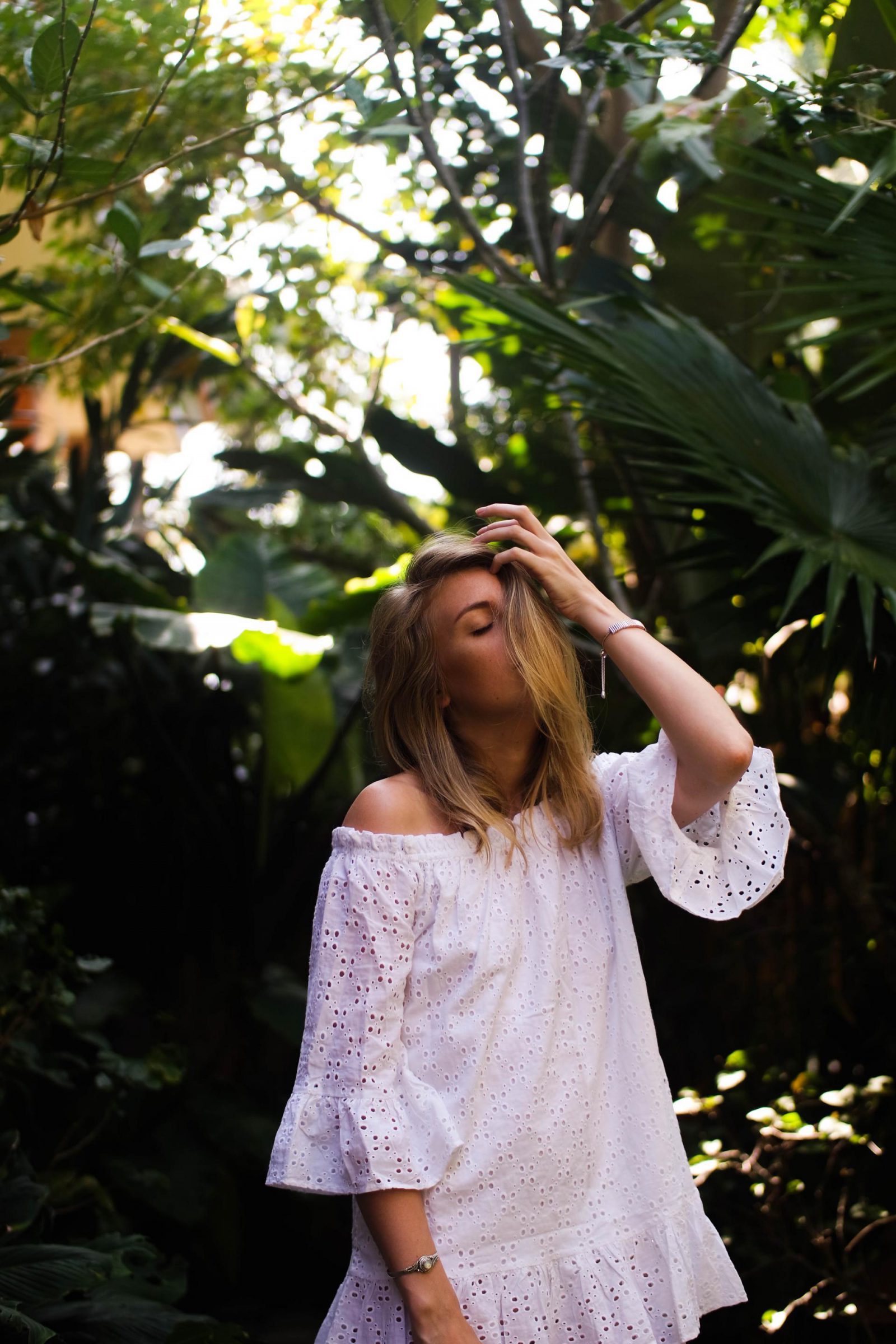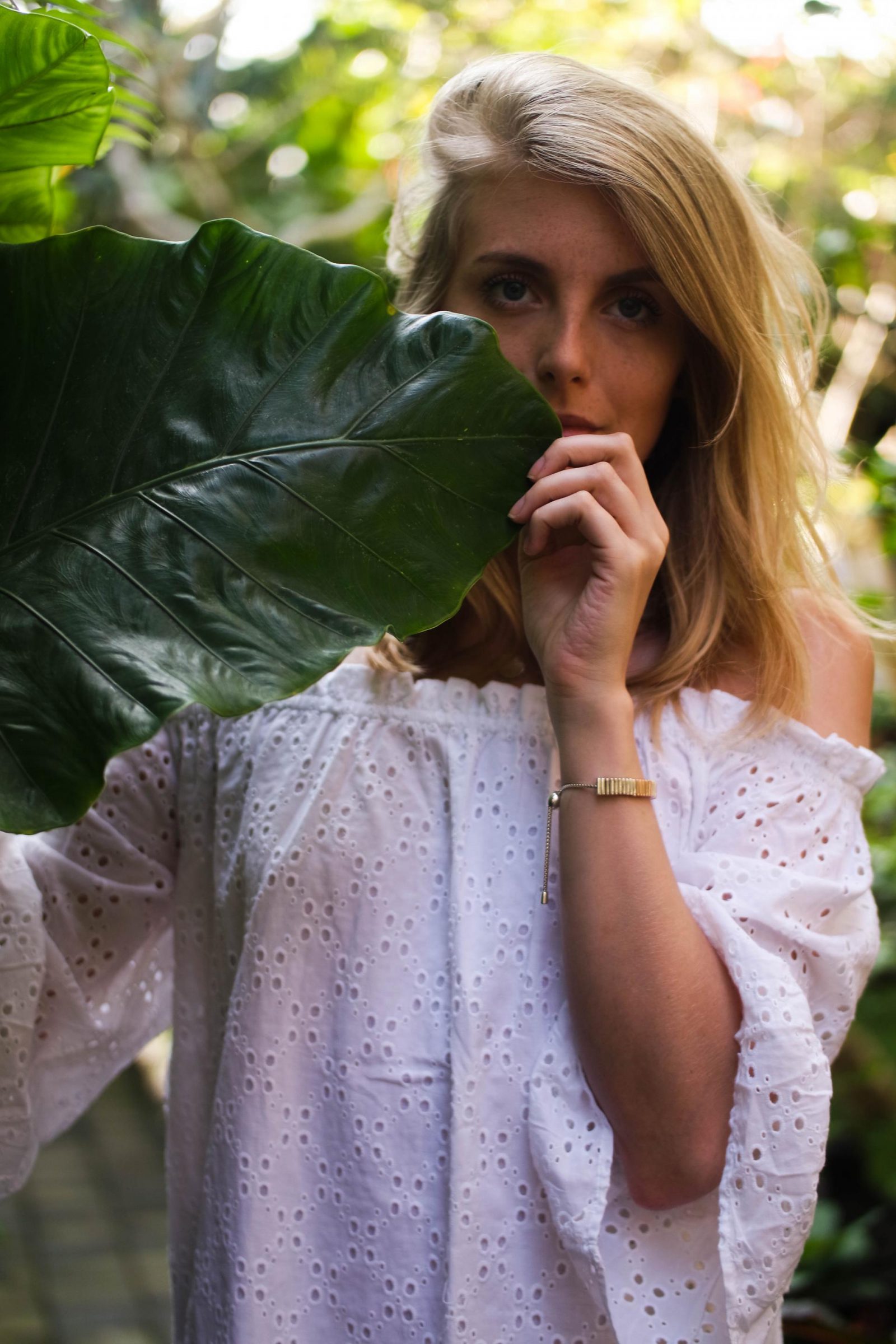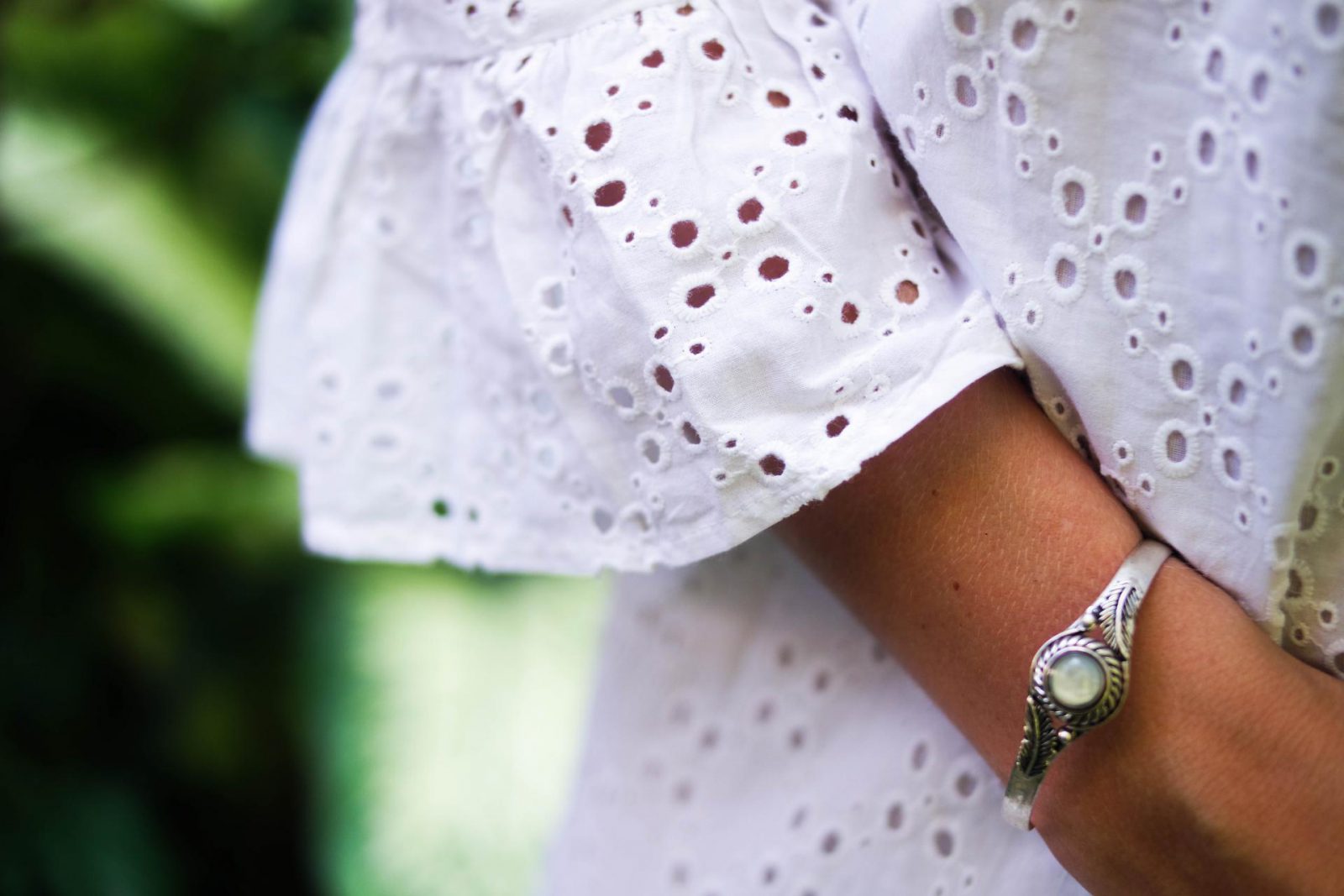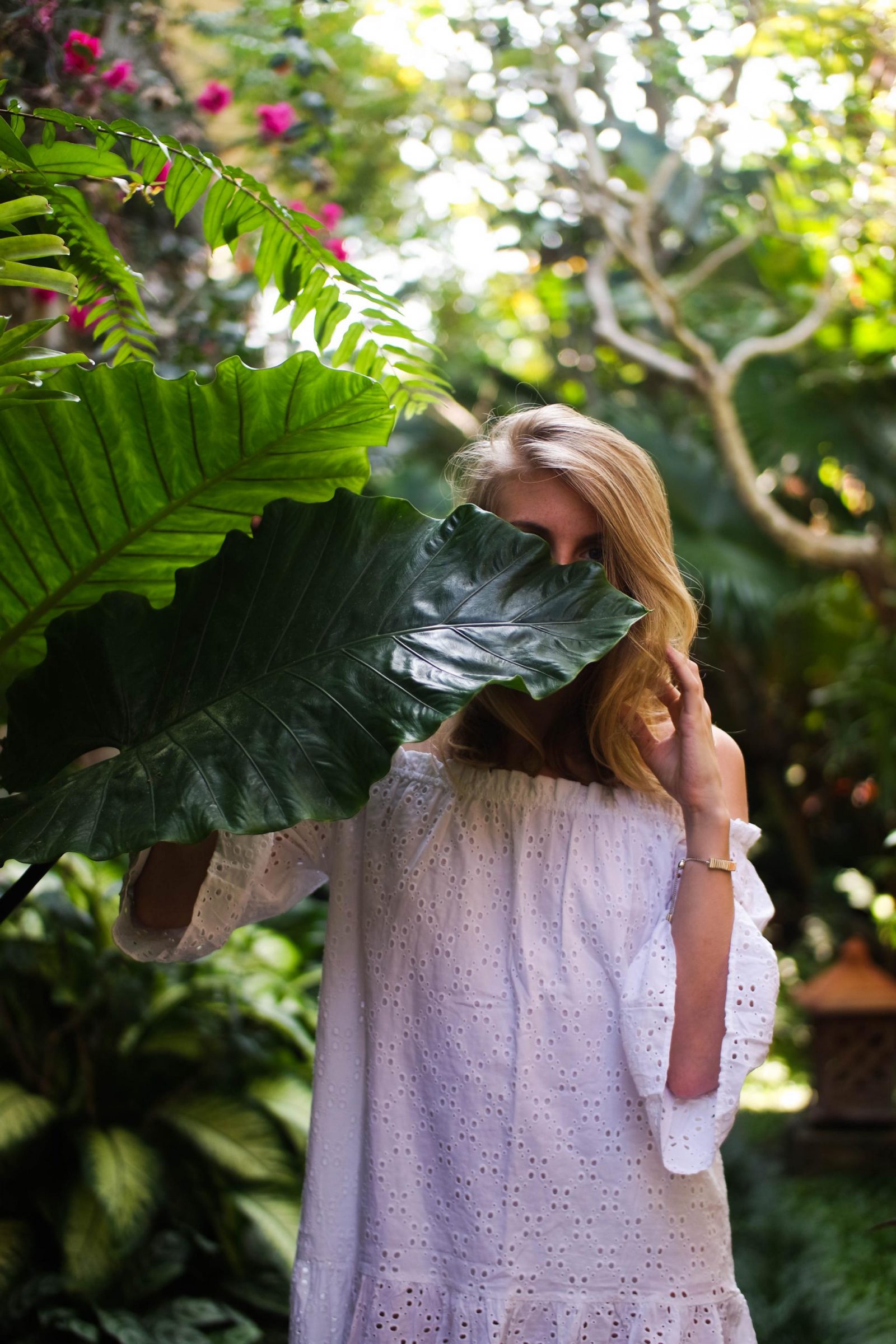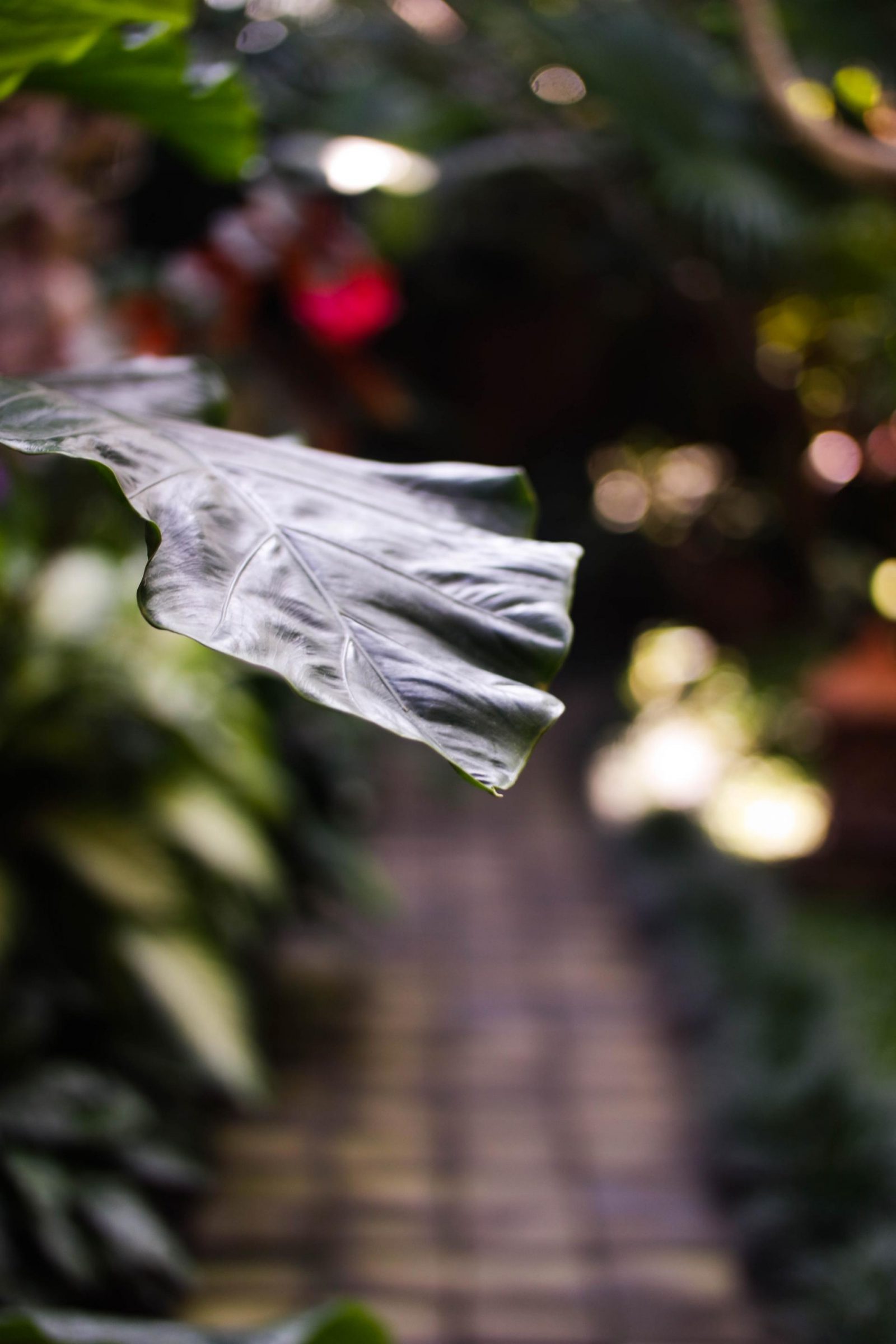 *Links of London Friendship Bracelet // *Pampelone Bardot Dress
I hope you enjoyed the first of many!! And make sure you follow me on Bloglovin' and Instagram to stay up to date! I've been trying to keep my Instagram stories updated regularly so keep an eye out on those for what I'm up to in real time!
The day after tomorrow we head to Nusa Lembongan and I can't wait! Apparently you can go snorkelling with Manta Rays there so I'm just going to have to get over my fishy fears because I know if I don't do that I'll be so mad at myself!