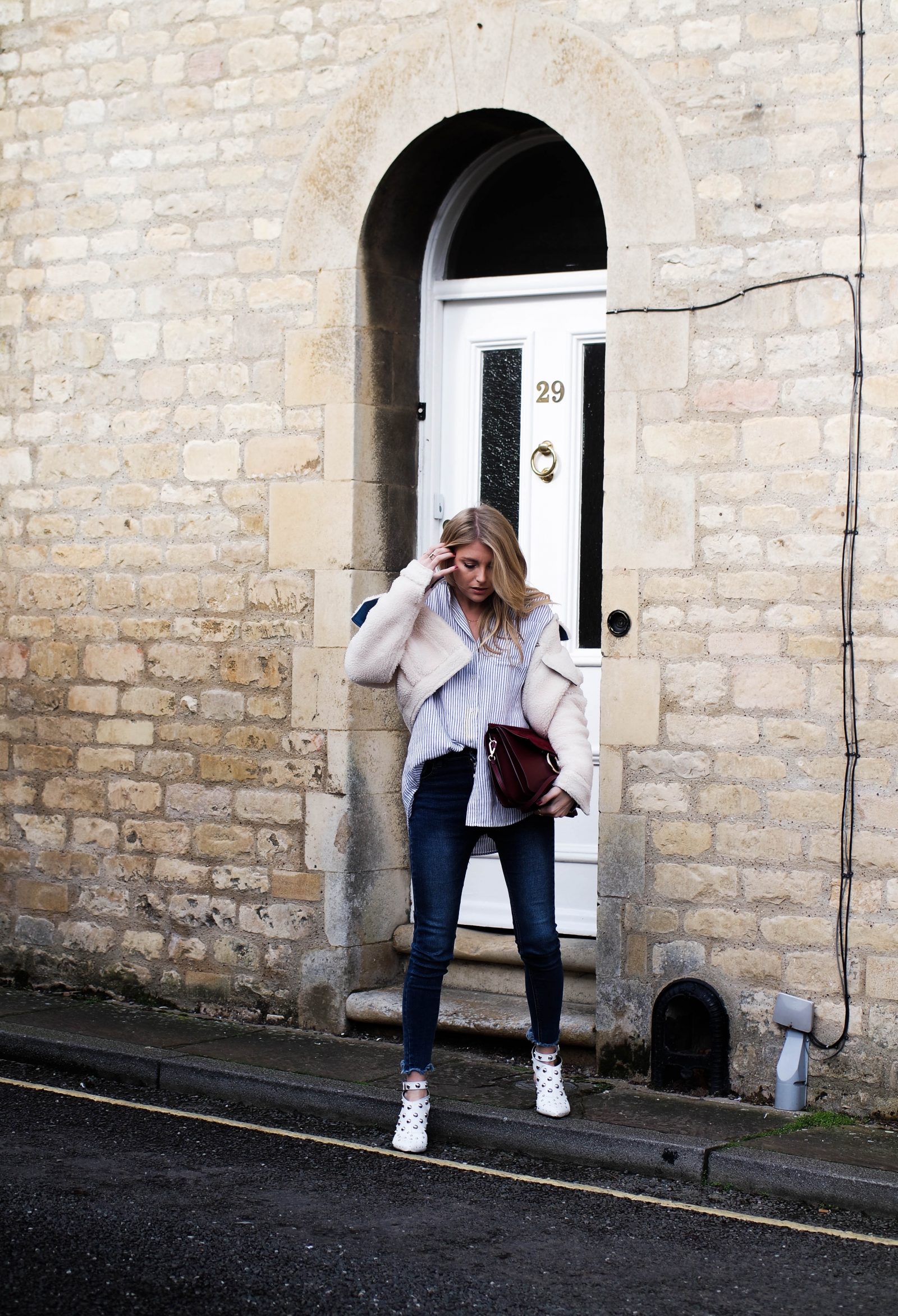 Spring Trends. Can you even believe we're at that time of year again?! Not to sound like an old biddy but where has the year gone!? Anyway, I wanted to talk to you guys about one particular shoe trend I'm loving right now. White shoes. They were all over fashion week and now they're all over my feet.
Shop The Post
White Shoes . . The New Spring Trend
To me, there's nothing that spices up some good basics than your accessories, why do you think I love my Chloe bag so much?! I wouldn't say I'm daring with my shoes by any stretch of the imagination but the party is most definitely at my feet.
I've been loving these ever since they caught my eye in Topshop Oxford Circus, but it wasn't the first time I saw them. You see it occurred to me shortly after I did my LFW Trend Roundup post that I'd missed one huge accessories trend out . . white shoes. I saw some of my favourite bloggers Sara from Collage Vintage and Danielle from We Wore What rocking this look and knew I had to get my hands on a pair of white shoes. If it's good enough for Danielle Bernstein, then it's good enough for me!
White shoes are in people and you need to get yourself a pair. I feel like a pair of white boots is the perfect shoe choice for right now. We're in that annoying period where you don't want to wear your winter looks but it's too cold to go full on spring. White boots make the perfect middle point, lighting up your look and how good will they look with a little skirt and a tan come spring? I just purchased this skirt with that exact look in mind!
Not feeling the studs on this pair? I've linked below some of my favourite white shoes right now . .
Outfit Details
Jacket : Asos
*Shirt : & Other Stories
*Jeans : OLD / Alternative Here
Shoes : Topshop
Bag : Chloe / Affordable Alternative
*Horn Necklace : Missoma
*Droplet Necklace : Missoma