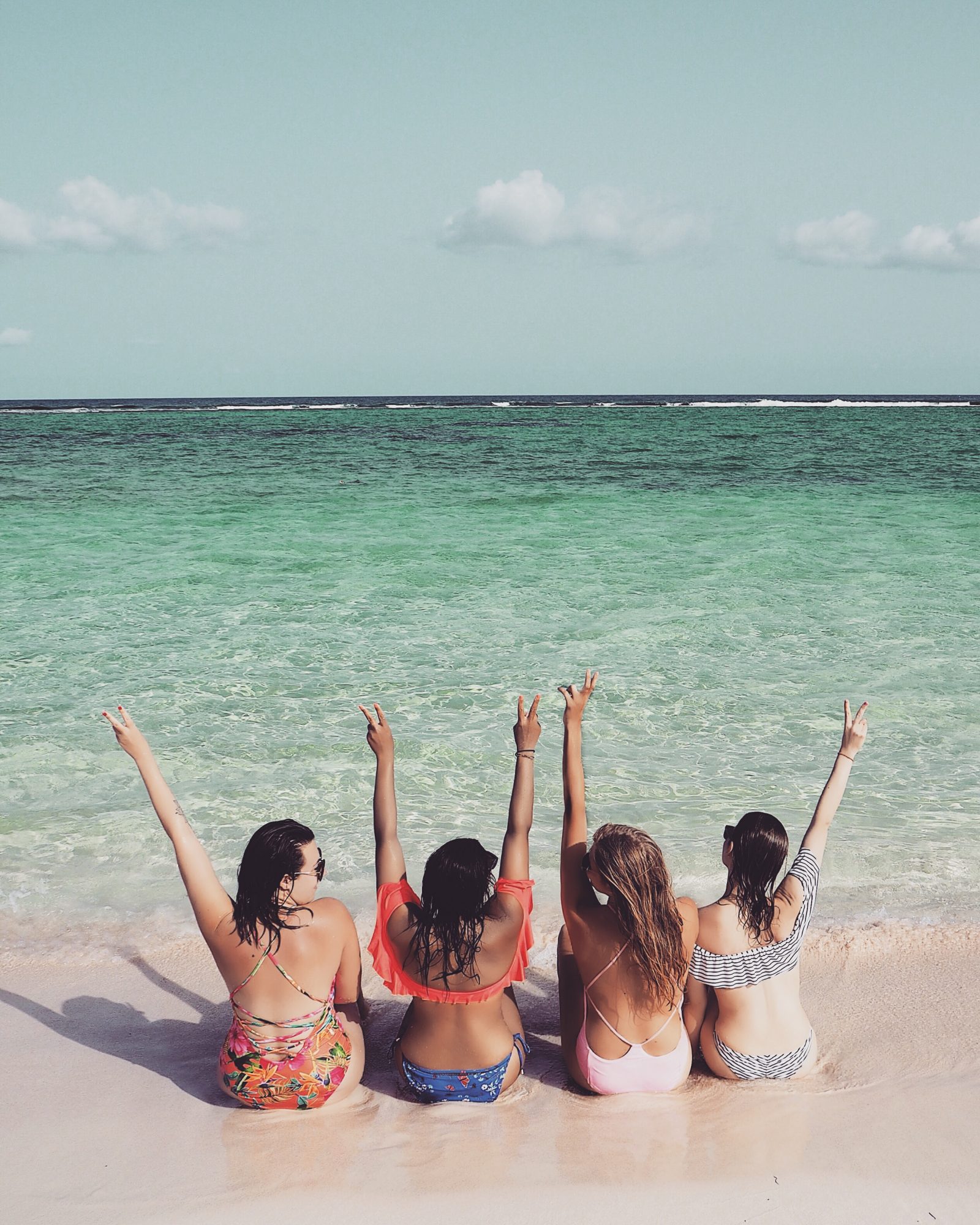 So I gave you the run down on my time in the Cayman Islands as a whole, I gave you a vlog of what we got up to and now I want to talk you through my Cayman Island bucket list. If you're going, you have to do these things. They're unmissable and you know yolo, no one wants to be that guy that went to the Cayman Islands and didn't try Conch or swim with Stingrays . . right?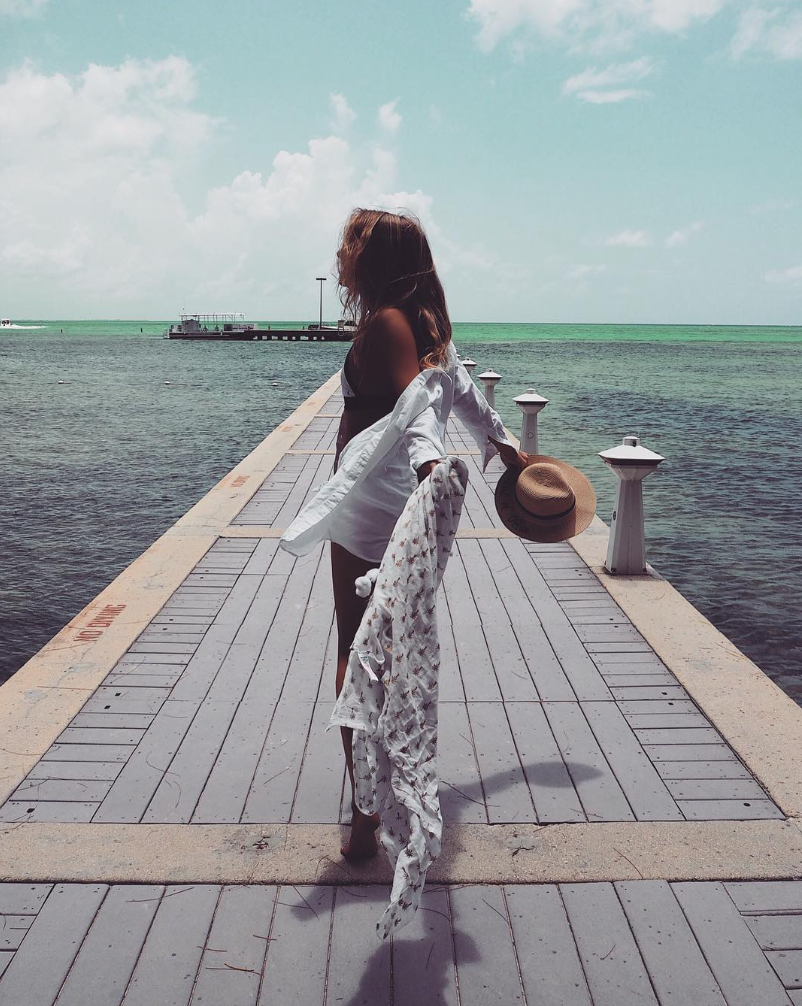 5 Not To Miss In The Cayman Islands
Lunch at Rum Point
Rum point is beautiful. We didn't get to enjoy it in it's full beauty because it was crammed full of people from a cruise ship that had just docked so it's worth noting these days and times if you want a more peaceful experience! Everything about the place is pure beauty. From the picturesque beach and boardwalk to the tiki bar selling pina coladas and jerk chicken all backing onto pastel coloured cabins.
Swimming at Stingray City
Swimming with Stingrays. Not something I had on my bucket list I have to admit, definitely something I was dreading since the moment I read the itinerary. Steve Irwin aside, these animals are incredible and when treated in the correct manor with respect, bear no threat to you whatsoever. I did scream like a child on many occasions but I also stroked them and if I had come back to the UK having not gone into the water I don't think I could have forgiven myself!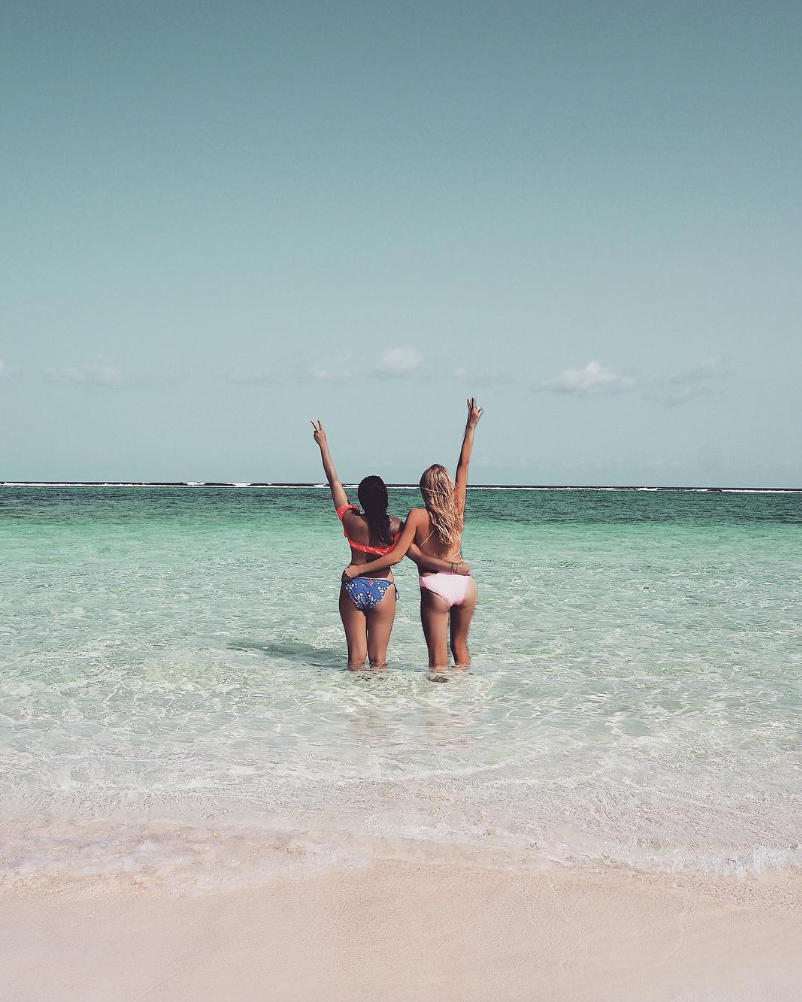 Sunday Brunch at Grand Cayman Marriott Beach Resort
When Rose told us that Sunday brunch was a thing in the Cayman Islands I didn't quite appreciate what she was saying. They take their food very seriously over there and Sunday brunch is 100% a calendar event. And by brunch I'm only really referring to the time it starts because it lasts hours, theres sushi, theres cheeses from every country theres a carvery, a cocktail making station, aranchini, stir fried chicken, pita and so many dips I didn't even know where to begin, french toast, omelettes any way you fancy . . it's a feast.
Spirit Of The West Horse Riding
This has to be my most incredible experience, even whilst enjoying the experience, I was taking in every second and memorising it because I knew it was something I would never want to forget. Riding down an empty beach in your swimsuit with the wind in your hair and not a soul in sight to then go into the sea and swim with the horses is a memory I will cherish forever.
Snorkelling on Little Cayman
Snorkelling in little Cayman was surreal. Having done my fair share of snorkelling there was nothing quite like the sea life there was in little Cayman. We swam out to the 2000ft drop in the ocean and watched turtles crossing paths with barracuda with shoals of fish going this way and that through their day to day lifes. It was like nothing I've seen before and I could have stayed floating there for hours, actually when I left I had the bright red bottom to prove I'd been floating there a little too long. Not great before an 11 hour flight!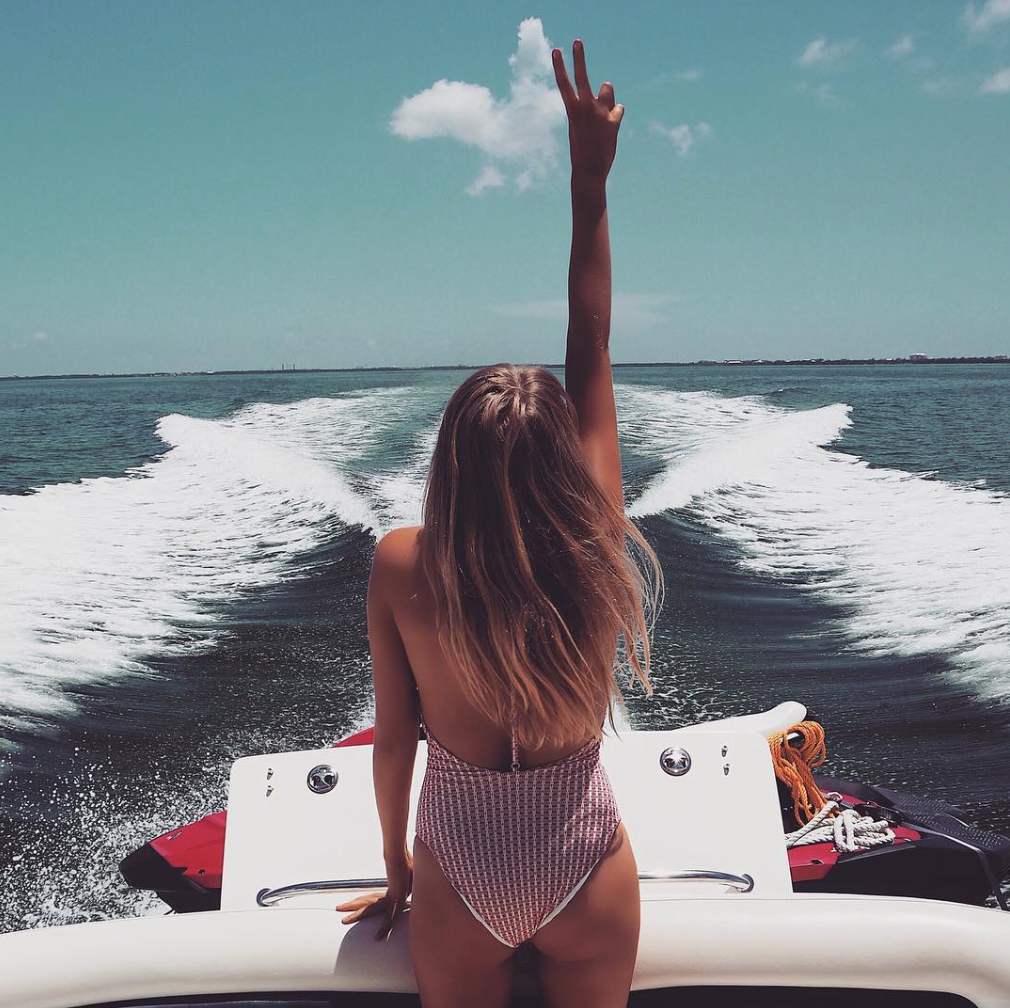 Thanks so much to The Cayman Island Tourism Board for taking me on a trip of a lifetime that I will NEVER forget