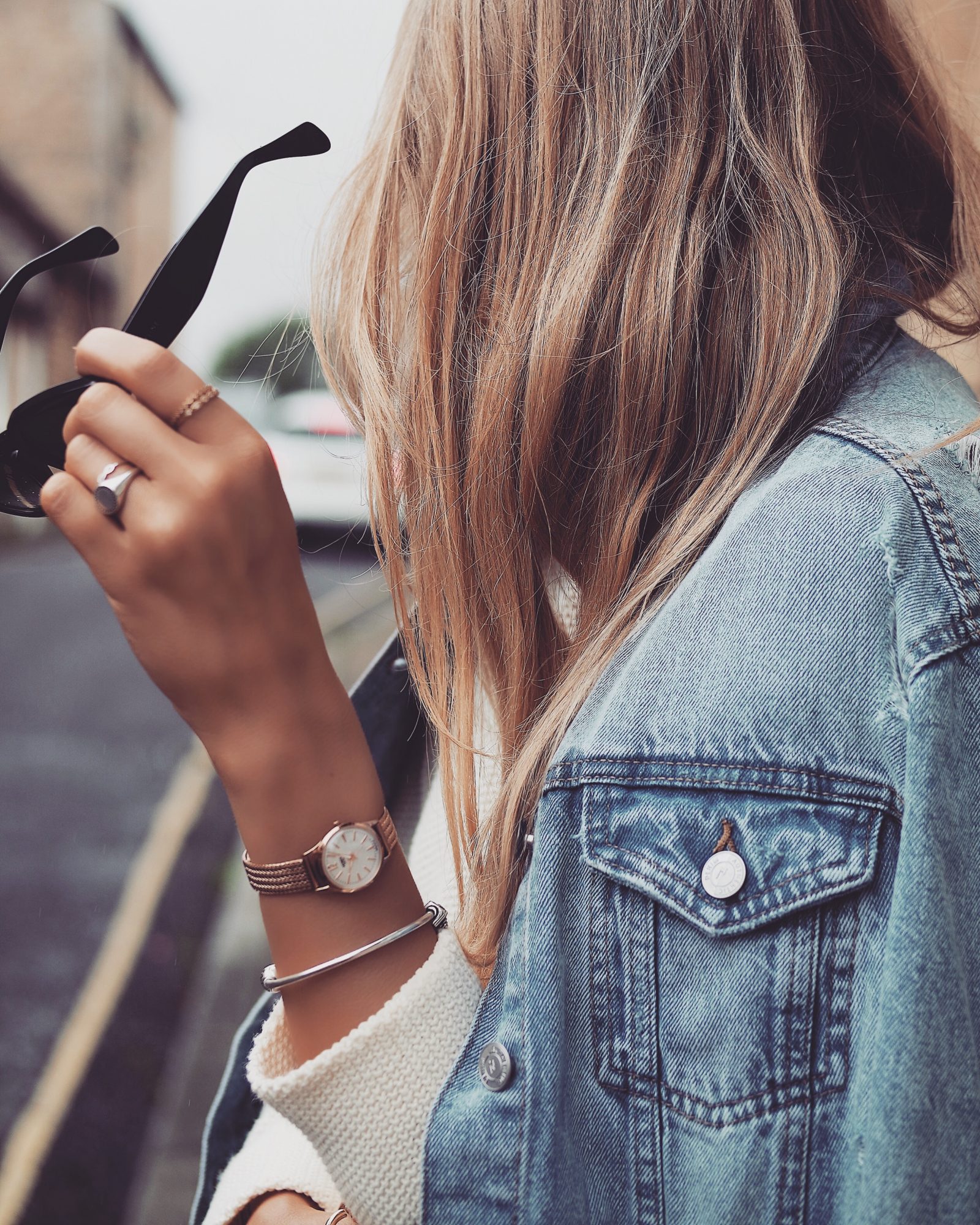 If this Henry London watch is the rose gold cherry on top then the dress is the butter cream and the boots are the perfect base (the buttery biscuit base). Until a couple of years ago I never used to wear jewellery (watch included), then I got a casio watch that I adored and never took off (I still have it). Then I learnt the difference a piece of jewellery, and a watch, can make to a look. It's the glitter on a glitter ball, it's the red sole on a louboutin shoe, it's the . . you get the picture. Enter rose gold watch of dreams.
Henry London | The Rose Gold Cherry On Top
You guys will know that for a while I've been a fan of Henry London, most of my outfit shots have been with my trusty oversized baby which you can see here. Then they super kindly gifted me a rose gold, teal faced hun (here) which is now firmly established as a favourite. Now they've thrown another one into the mix. I'm telling you guys my watch wardrobe is standing strong.
I went for a smaller, more feminine style this time because although I love the chunky, oversized styles there's always a need for variety. Paired with some bracelet's this one ties into a look perfectly and wouldn't look out of place with a fancy shmancy dress which is exactly how I plan to wear it this weekend to the polo.
As you can see, I'm a fan of mixing metals. In the below picture alone you can see a rose gold Henry London watch, a silver Pandora bracelet and a gold Missoma necklace. Who ever said you had to stick to one? Variety is the spice of life. With not being restricted to a certain colour I went for this rose gold style because it really is the standout colour in jewellery right now. Rose gold is having a moment, a moment that's been over a year long now so we can safely say, it's going no where.
Transitional Layering
So I came home from the Caribbean (read all about it here) to the fabulous British summer and rain. Yes, I shot this outfit in the rain – sorry Sue Crowe. I definitely owe that poor woman a coffee or 10. Not one to let the weather ruin a good outfit, I donned my new Sabo Skirt dress which BTW is so cosy and so transitional, layered up with denim – obvs, and gave my Balenciagas a day out.
When it comes to putting a look together I honestly don't think you can go wrong with neutrals, denim and some statement boots. Ever. Guess how much my bag is? This doesn't really work in a blog post but I'll tell you it's exactly £18.24. Thats just a small saving of £964.76 from the original. Holy friggin' cow.
Outfit Details
*Jacket : NewLook
*Dress : SaboSkirt
*Bag : Sheinside
Boots : Balenciaga / Affordable Alternative
*Sunglasses : Celine
*Watch : Henry London
*Silver Bracelet on Left Hand : Pandora
*Silver Bracelet on Right Hand : Pandora
*Gold Bracelet : Pandora
*Pearl Earrings : Pandora
*Signet Ring : Pandora
Silver Stacking Ring : Unknown – Similar Here
*Gold Stacking Rings : Accessorise
*Horn Necklace : Missoma
*All items marked with an asterix were kindly gifted to me
PS – You Might Like
Monochrome Summer Outfit Ideas
How To Balance Your Outfit
This post is in collaboration with Henry London however all thoughts opinions and creative direction are my own
Currently Crushing On . .