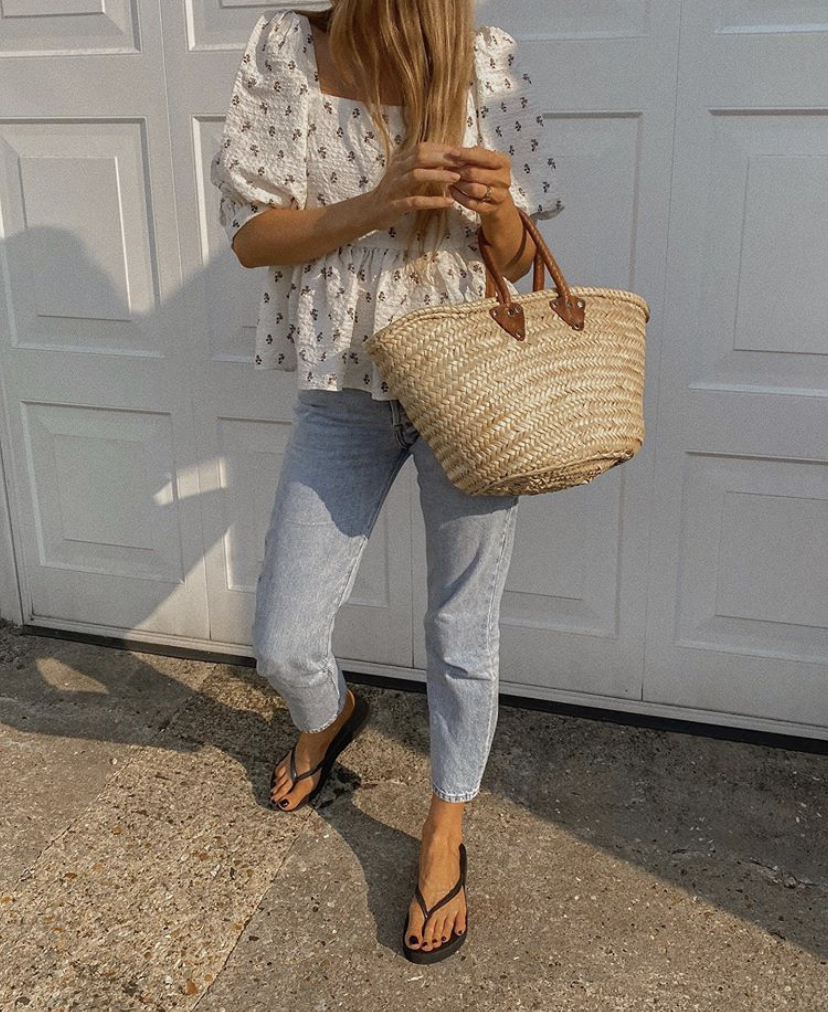 Each week on a Tuesday morning at 8am I share 9 of my top picks online at the moment. Keep scrolling to see what I'm loving this week and what will surely soon be in my wardrobe and all over my instagram account!
THIS POST CONTAINS AFFILIATE LINKS & PR PRODUCTS
Click on the images below to shop!

9 Of The Best Pieces Online Right Now
So I literally just spotted this bag this morning and WOW! I had to include it because it's the best dupe I've seen for the By Far Miranda bag and it's only £19.99!! Like all good bags should it also comes in black but I love the wine colour with the mock croc! It looks so luxe and honestly if i saw someone wearing this I would have just assumed it was the Miranda bag! Another bargain is this pair of sandals from Topshop I picked up last week! They are £8 in the sale which is insanity and thats not the best part, they're also leather. Leather sandals for under a tenner is this real life?! And is it just me or do they remind you of these Chloe sandals? I feel like they're so similar except without the branding which in fairness, to me makes them more timeless.
I may have had a cheeky shopping spree of the new Soft Lounge collection from Kim K's brand SKIMS last night too. I picked up this bra and leggings set and this bra too which I didn't share as I didn't want to overload you guys. I already have the cotton collection leggings and love them they're so comfy and I like this darker colour! I also have the deep V bralet which I've been living in as it's so comfy so I wanted to get it in another colour and try another one of their bras. I'll keep you guys posted on how it is but you guys already know I'm a skims fan girl! If you didn't see my other reviews you can check them out here and here!
One other thing I spied and love is this chunky blue cardigan from H&M! I'm loving all of the cosy cute cardigans coming in in preparation for AW and I got the one from last weeks post and LOVE it! As did everyone else on insta! So I thought I would share this one too as it's a similar vibe but a darker colour and a high neck which actually I'm not sure if I pefer!
SHOPPING EDIT
Click on the images below to shop!

PS YOU MIGHT LIKE The Perfect Denim Shorts & 10 Ways To Style Them OR 9 of the best pieces online right now