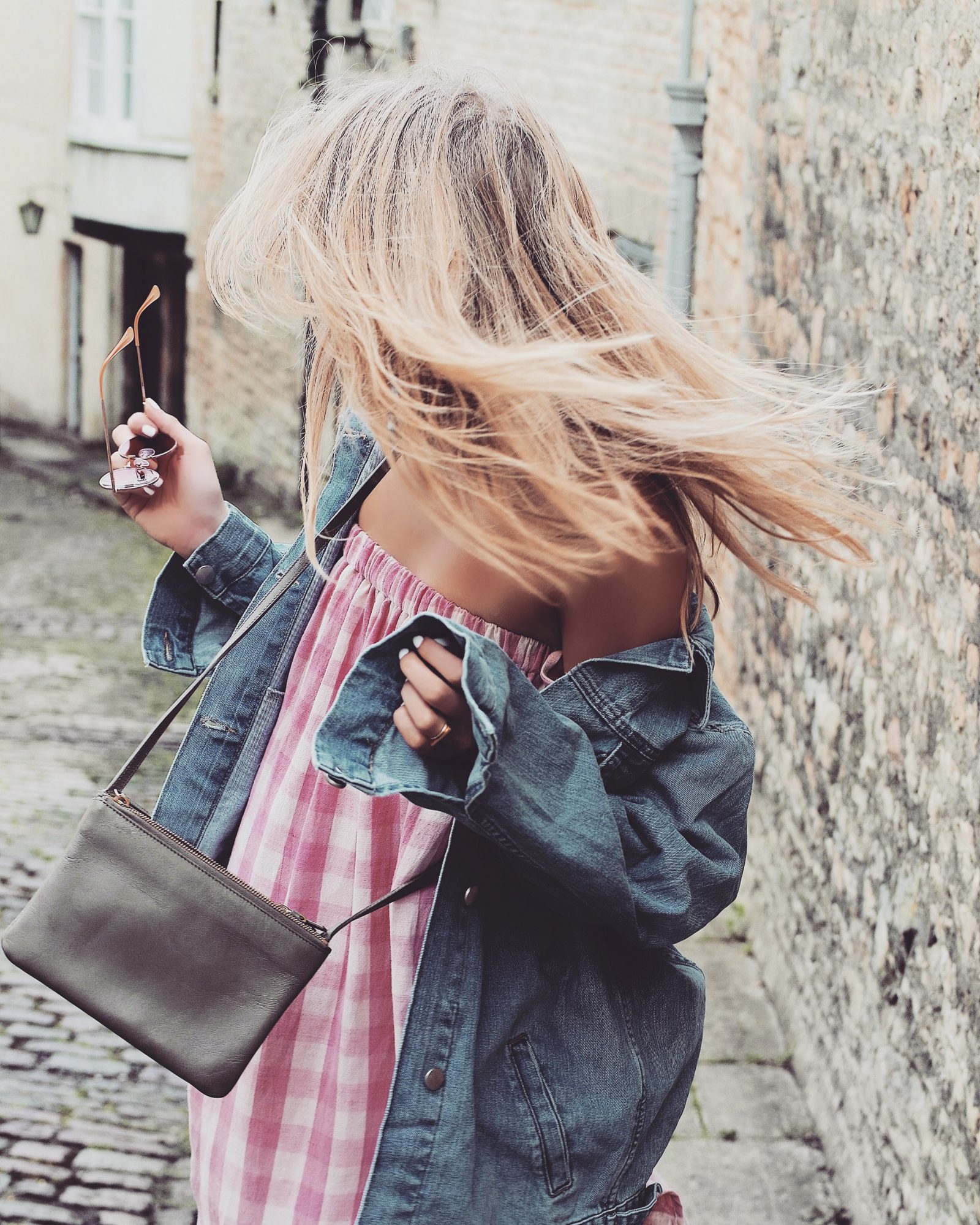 So you're going to a festival but you don't fancy the whole denim shorts, wellies, crop top . . predictable thing. You're a fashion girl after all and though you're not bothered about standing out from the crowd (we'll leave the sequins and face paint to the rest of them) you still want to get into the festival spirit. When it comes to dressing for certain "occasions" like this I always feel torn. There's almost a uniform for festivals and often I feel like for things like that I'll completely change my wardrobe and how I dress to fit the theme, only to feel outrageously uncomfortable for the whole weekend. Well girls, not to worry. I've scoured Asos to bring you the perfect solution to festival dressing for the fashion girl. So you can feel like you're getting into the festival spirit without loosing your fashion identity, no one wants an identity crisis at a festival now do they?
Shop The Post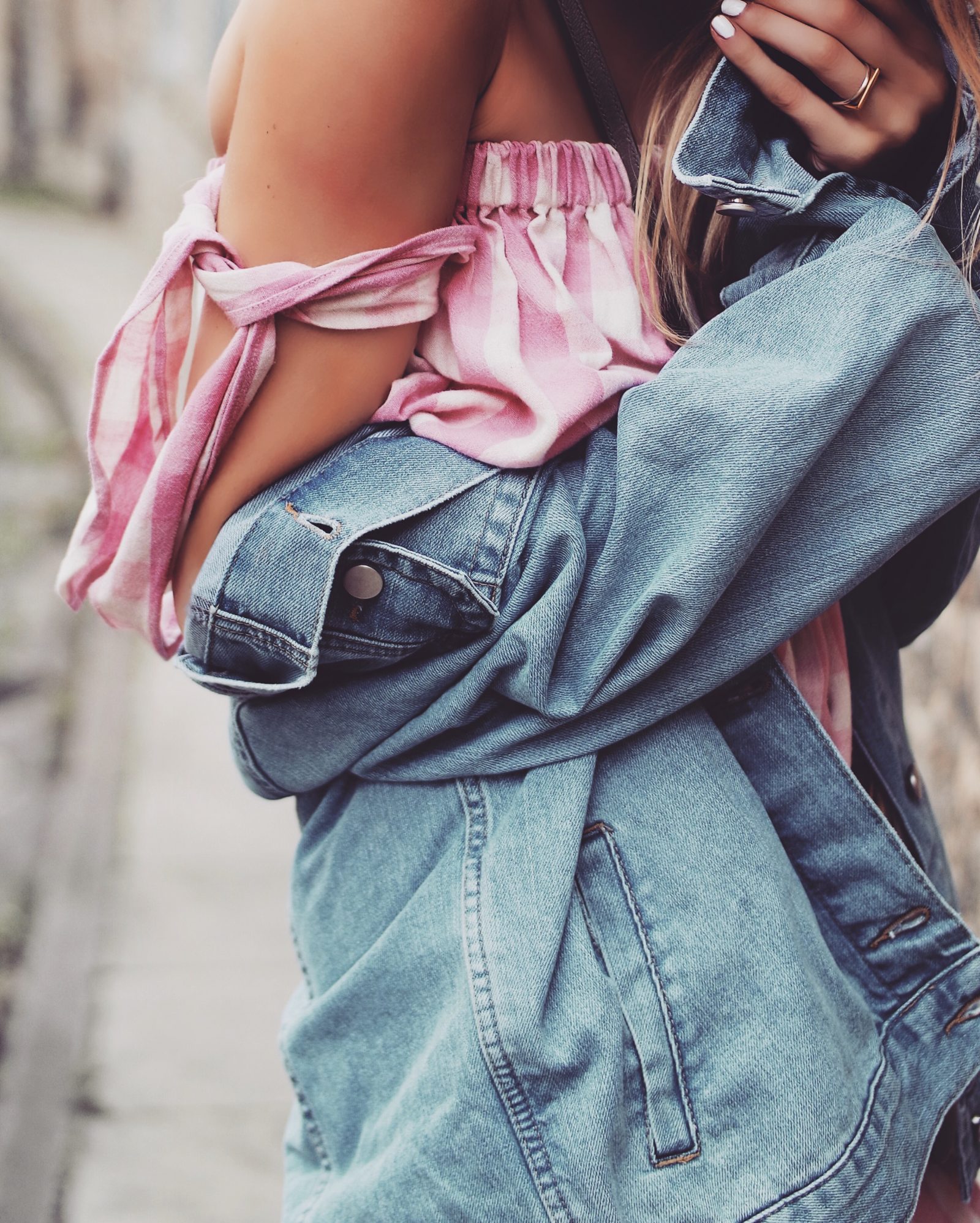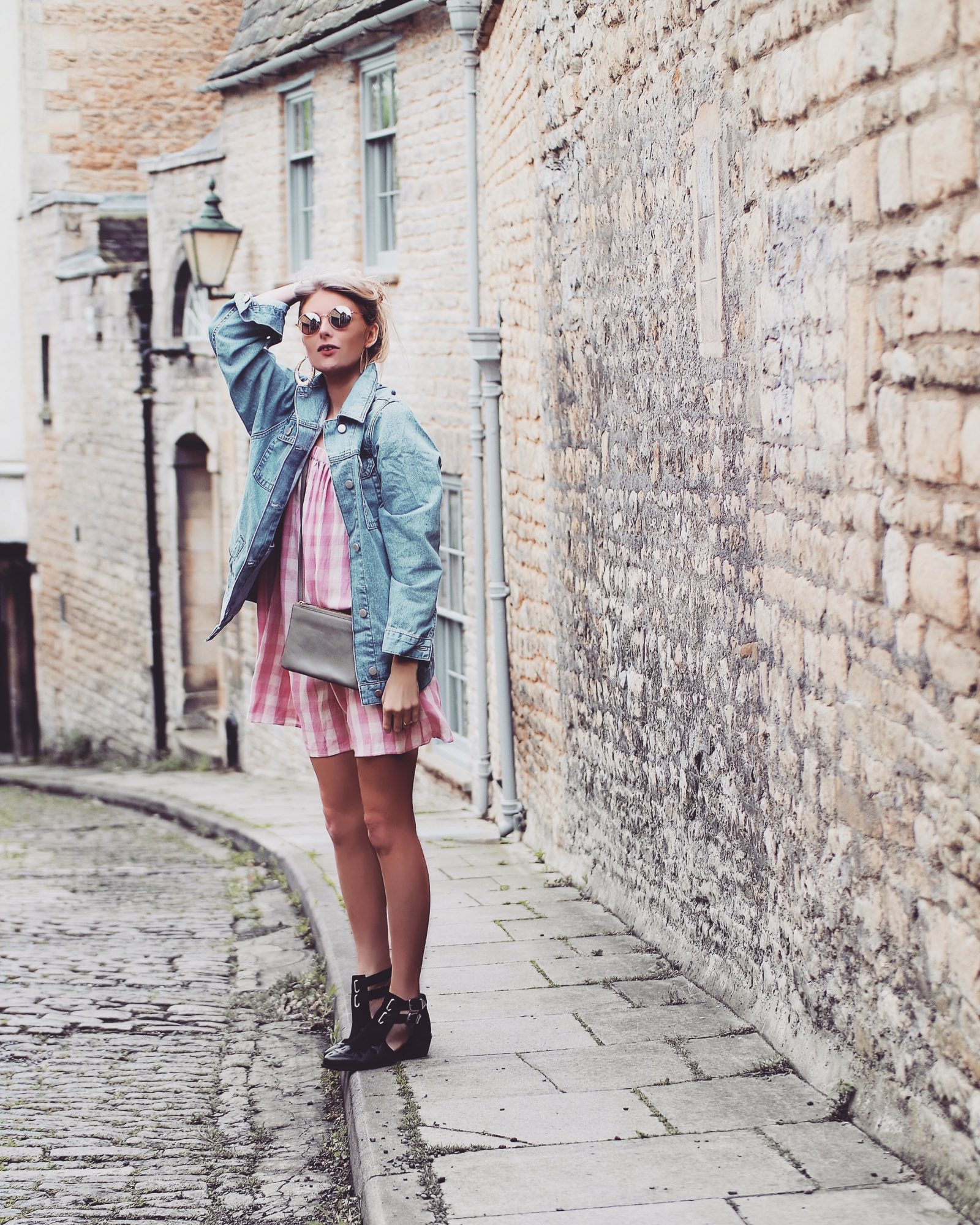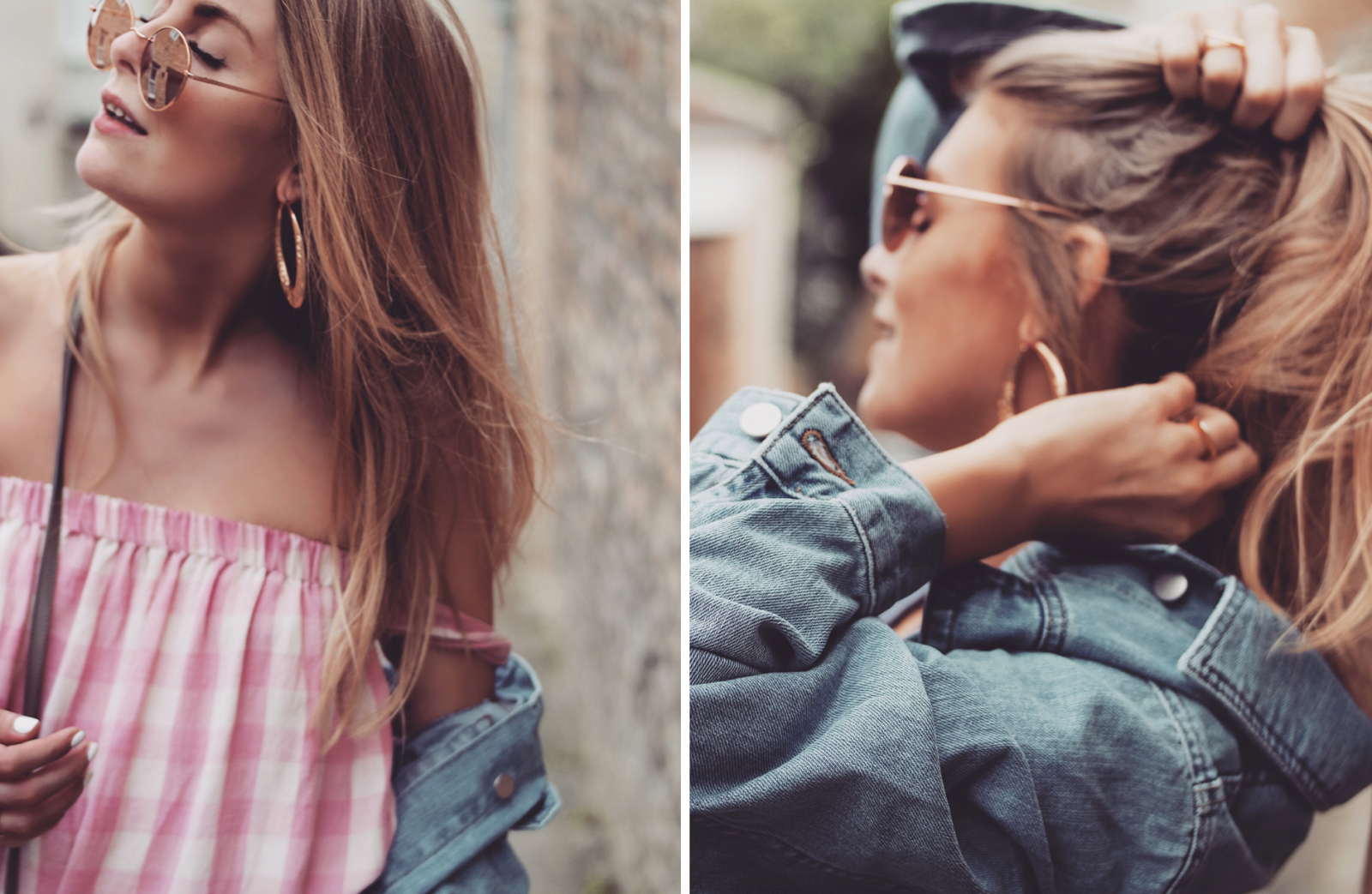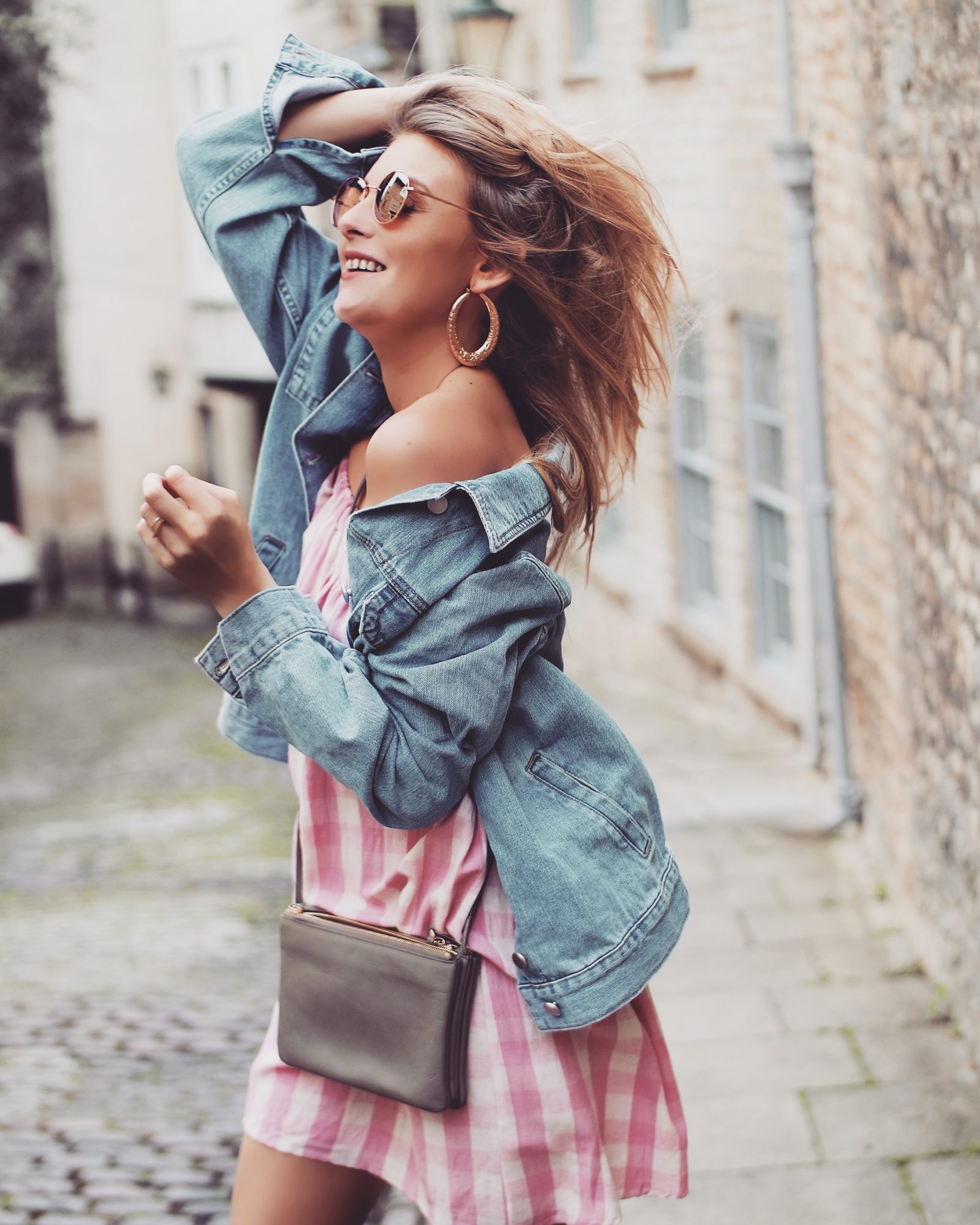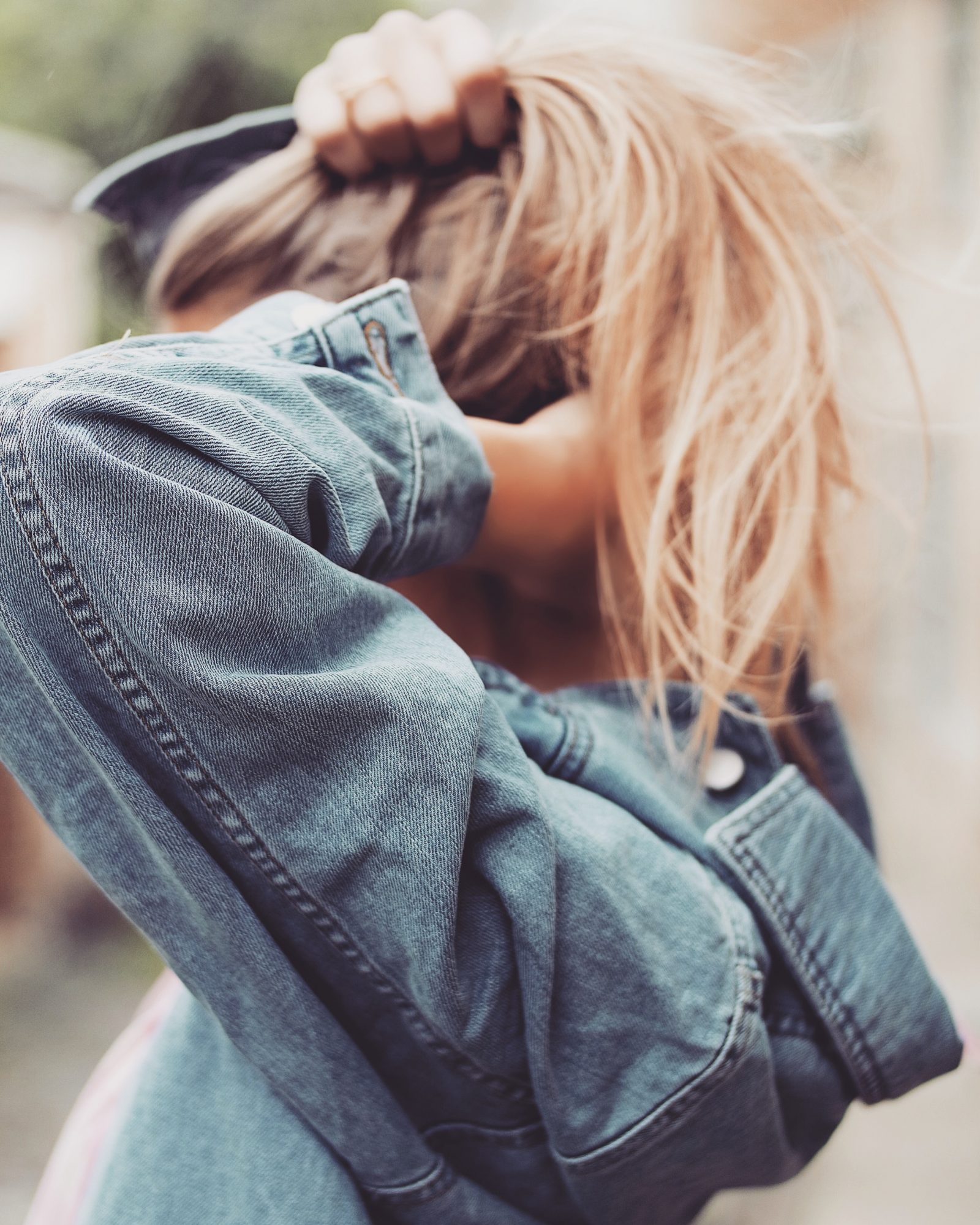 3 Steps To Festival Dressing
With both V festival and Bestival on the cards this summer, I've come up with 3 simple steps, a check list if you will, that you need to follow to feel festival ready but are ultimately, completely easy to interpret in your own way. Obviously I have interpreted them in the best way possible . . duh . . so I suggest you just skip these tips, get my entire outfit and be done with it. Lets be twins. No? Ok then.
Always Denim
Denim is a must. Jacket, jeans, shorts, skirt I don't care how you wear it (please no denim waistcoats) but denim is definitely a staple to any festival wardrobe. I know I said before about the denim shorts typical wardrobe but I won't judge you if you wear them – I probably will too. For this look I went for an oversized denim jacket, looks so so cute with the dress and also multifunctional. I can layer it up with a jumper in the evening if I'm cold and I can wear it as my jacket for pretty much any outfit I take for the weekend. Minimal packing is 100% something to consider, remember you've got to lug that bag around yourself and you're gonna want plenty of room for prosseco . . wait, people don't drink prosseco at festivals?
Go for Boots
Wellies may not be optional if we're in the midst of a weather warning which, lets face it, we usually are. If the ground is safe to stand on without completely swallowing your precious footwear whole, I suggest boots. These ones are perfect because of the cut out they're super summery and I love the cowboy vibes. They look so good with a dress and also, eating my words right now, denim shorts. Plus as with anything, you want things you'll wear normally too. These boots will look amazing with jeans and just in general are a great summer boot.
Think Boho
Boho is synonymous with festivals. I feel like there are two camps in festival dressing, boho and wacky. I'm gonna go ahead and say I'm not in camp 2. Anything light and floaty is perfect, I steered away from white because white and mud are quite frankly the worst combination you can think of. This dress is super cute, you can bet I'll be wearing it on my cruise! And it will also look great tucking into . . you guessed it . . denim shorts, on the second day if you're wanting to minimalise packing! Gingham is everywhere right now, I haven't seen pink gingham so much though!
Outfit Details
*Jacket : Asos
*Dress : Asos
*Boots : Asos
*Earrings : Asos
*Sunglasses : Asos
Bag : Celine / Affordable Alternative
*Tan : Vita Liberata
*All items marked with an asterix were gifted to me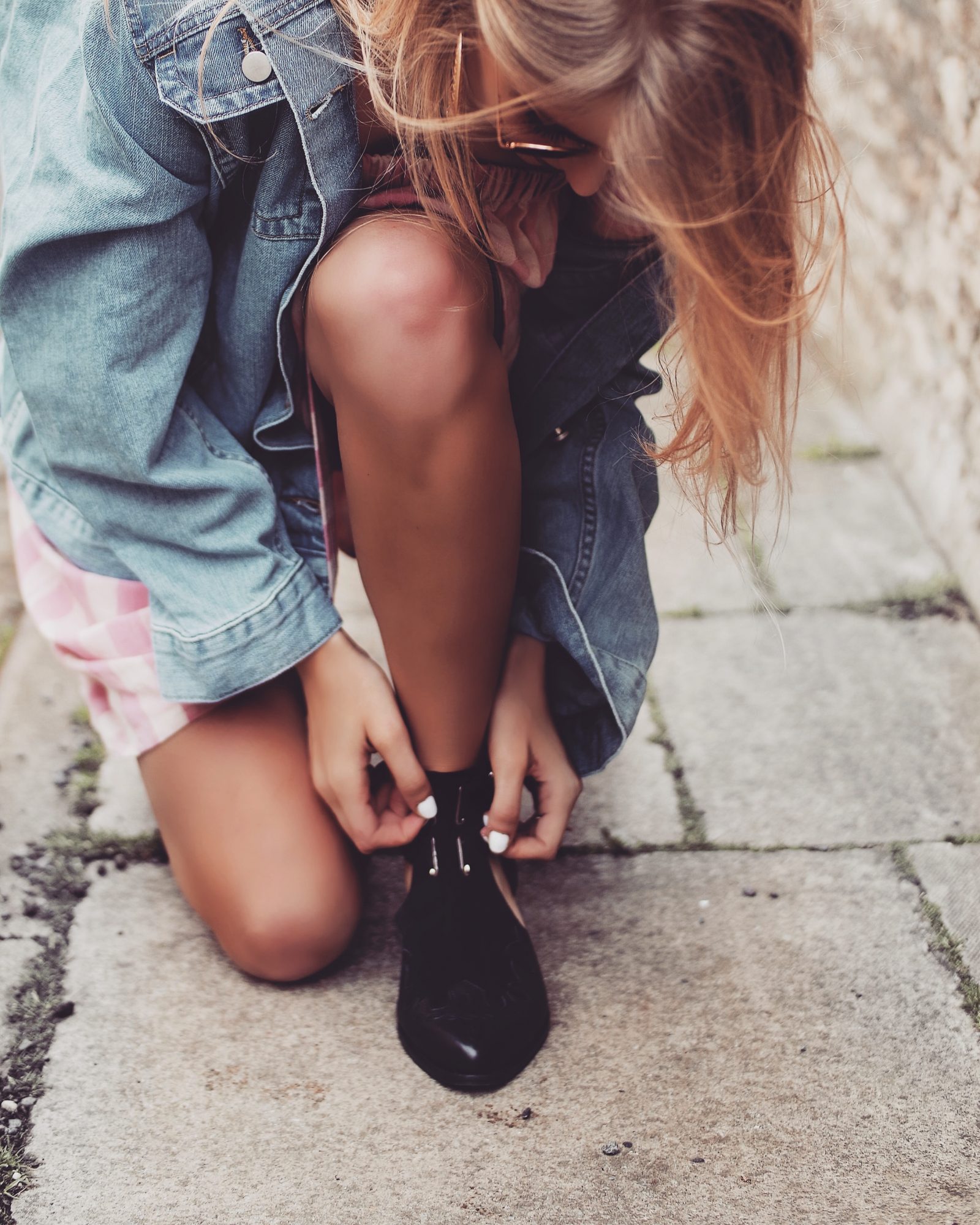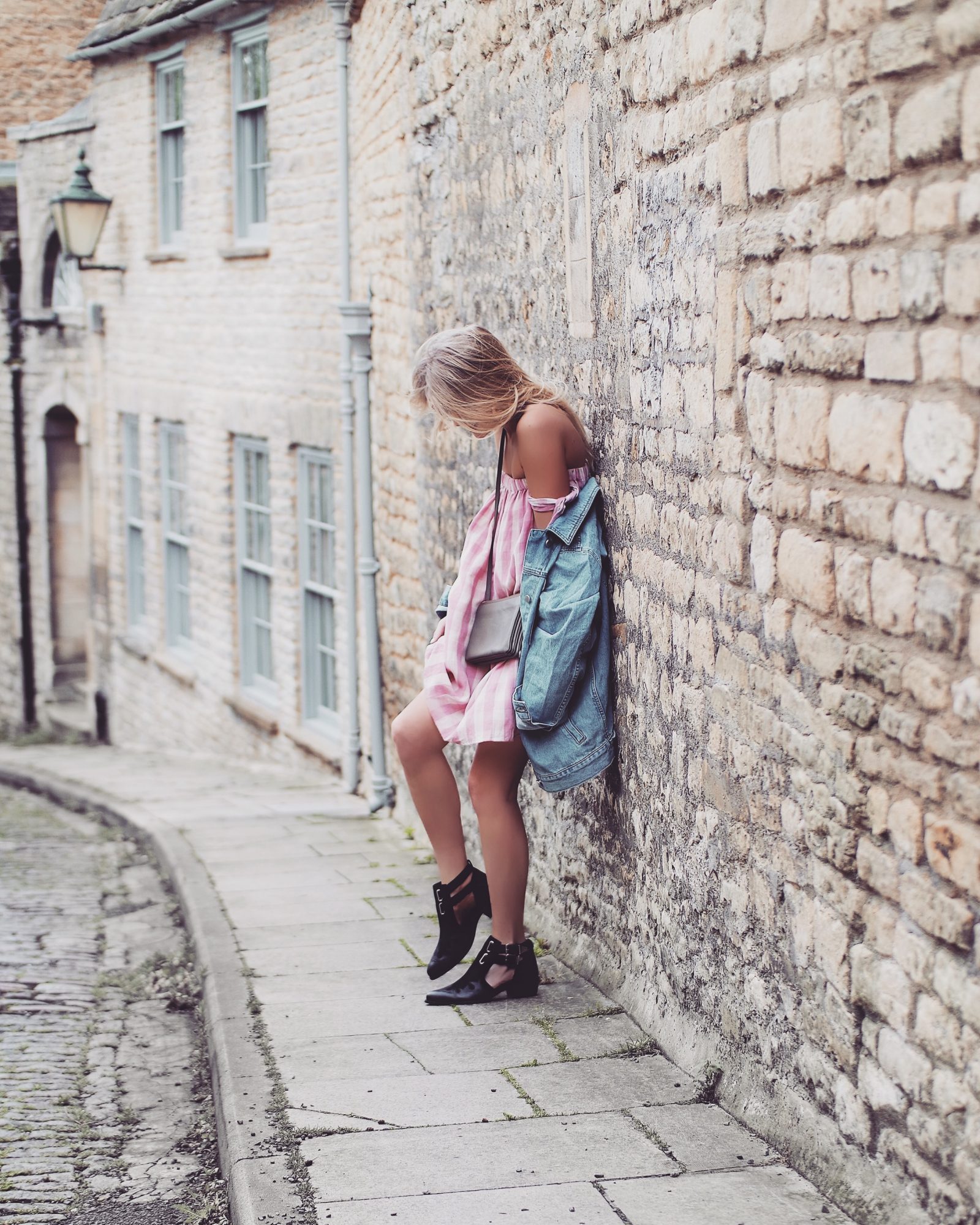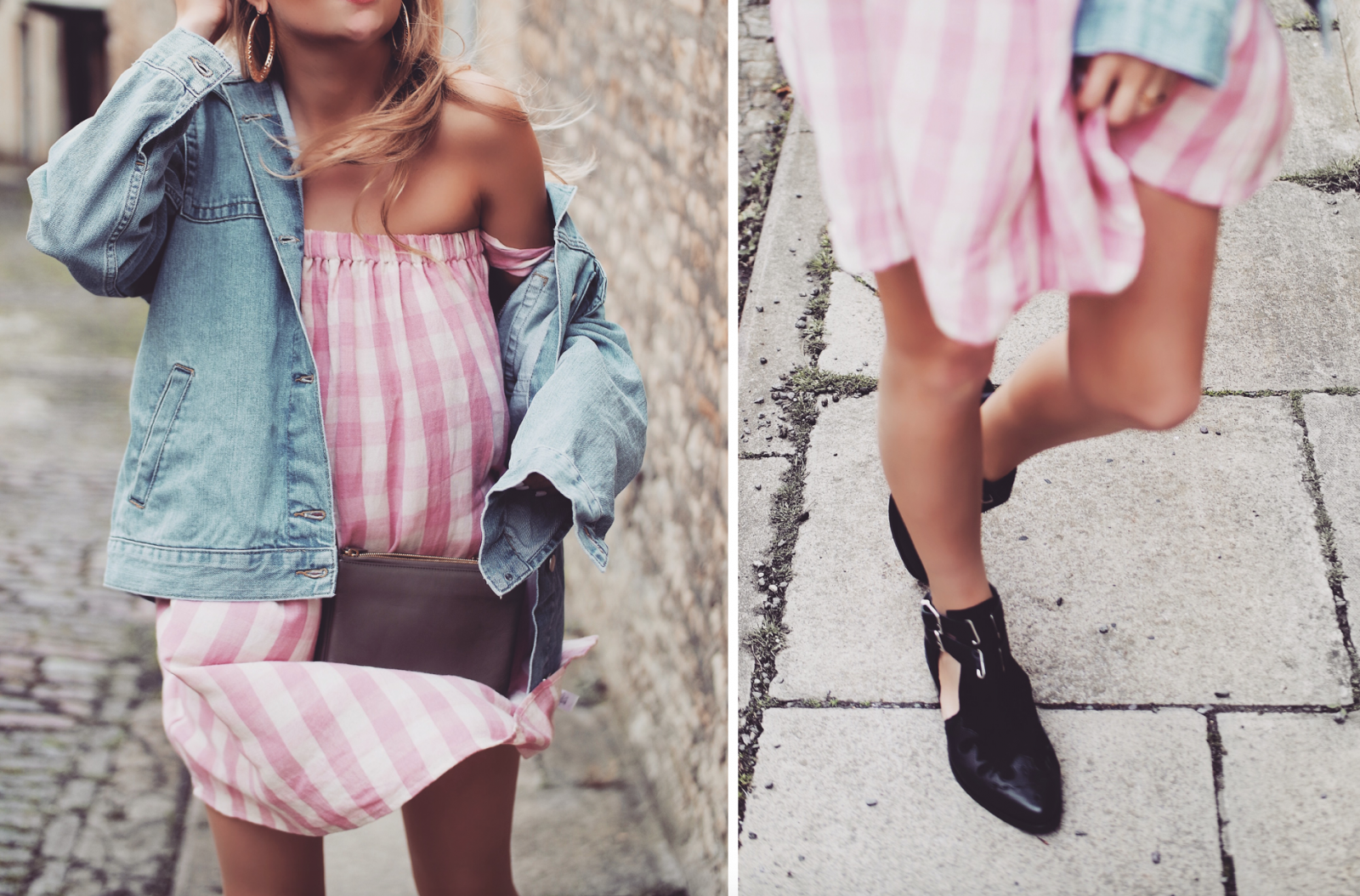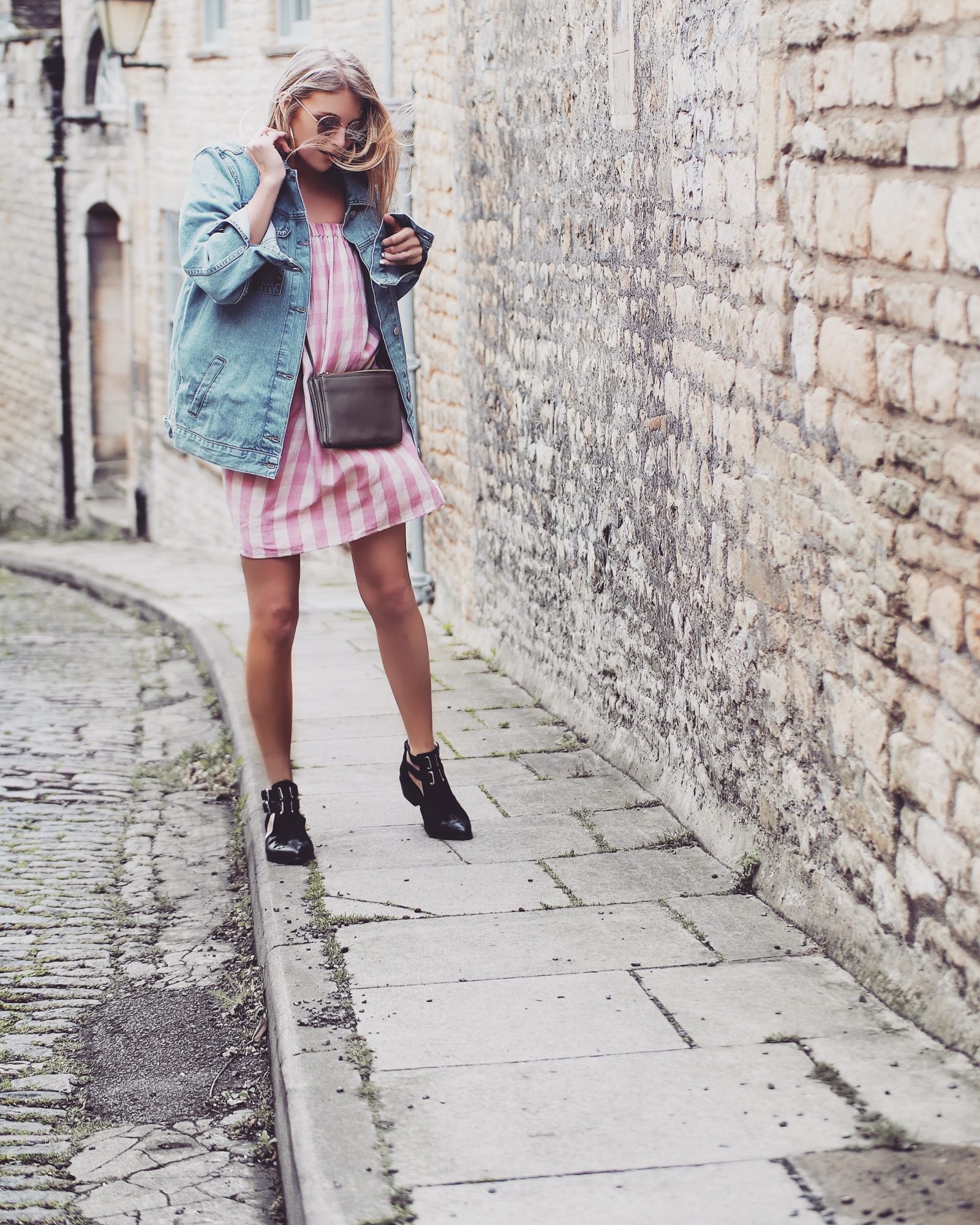 More Festival Dressing Inspo . .
This post was sponsored by Asos VIA Reward Style though all thoughts and opinions are my own