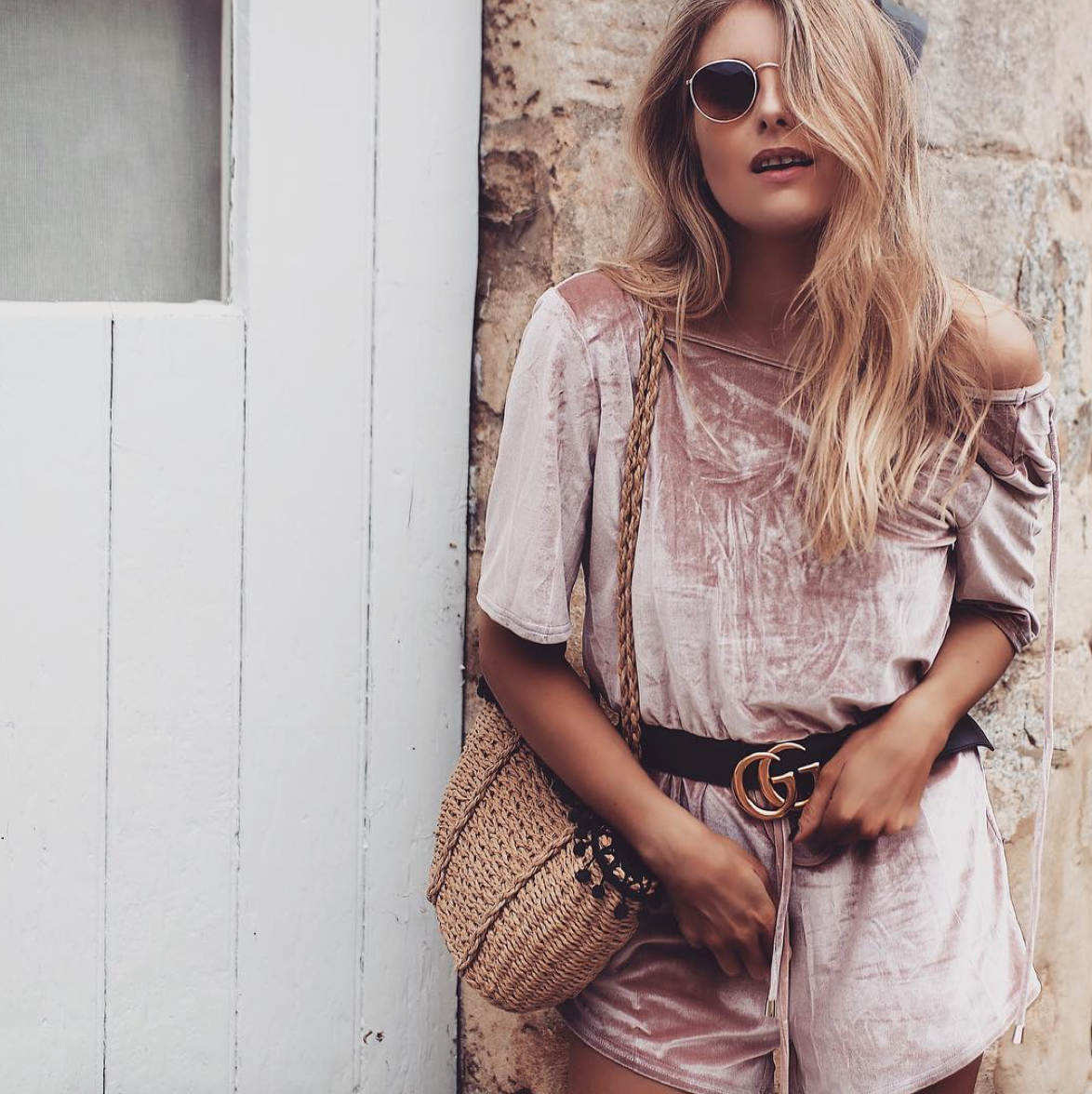 Sabo Skirt. The Australian brand with a swoon worthy instagram that girls like us can only dream of right? Wrong. With globalisation and all of that jazz, postage ain't that bad anymore and I for one am happy to pay an extra £2 on top of UK price points for a little extra summit' summit'. So seen as I've been getting lots of questions on sizing and quality etc, I thought I'd do a wee post.
Sabo Skirt
Let me just reiterate, this brand is gorgeous. Yes a lot of Sabo Skirt peices are made with the Australian climate but that doesn't mean things can't be worn here too. It's all about the layering girls, and let's not for get it's coming up to holiday season. You'll notice that me and Lauren mention Santorini an obscene amount of times . . did I mention we're going to Santorini?! And I'm just piling my Sabo Skirt wardrobe up and waiting for the day I hit the streets of Santorini!
I won't blab on too much so you can get to watching the video, but I've added some insta shots me and Lauren have put up recently! You can see hers all over on her feed here! And she's started a blog now so be sure to go and share the love! I hope you guys enjoy the video, we had so much fun filming it!
Sabo Skirt First Impressions
The Crowe sisters take Sabo Skirt. Our first impressions and trying the pieces on for the first time! We do mention it in the video but Lauren has ordered everything in an XS and I ordered everything in a S. We are the same size, we just have different preferences on how we wear things! Also mentioned in the video but just to reiterate that we were both super kindly gifted everything featured by Sabo Skirt and this video is not sponsored in any way, shape or form, I just thought it'd be fun to film and interesting for you guys!
Enjoy!
Shop The Video