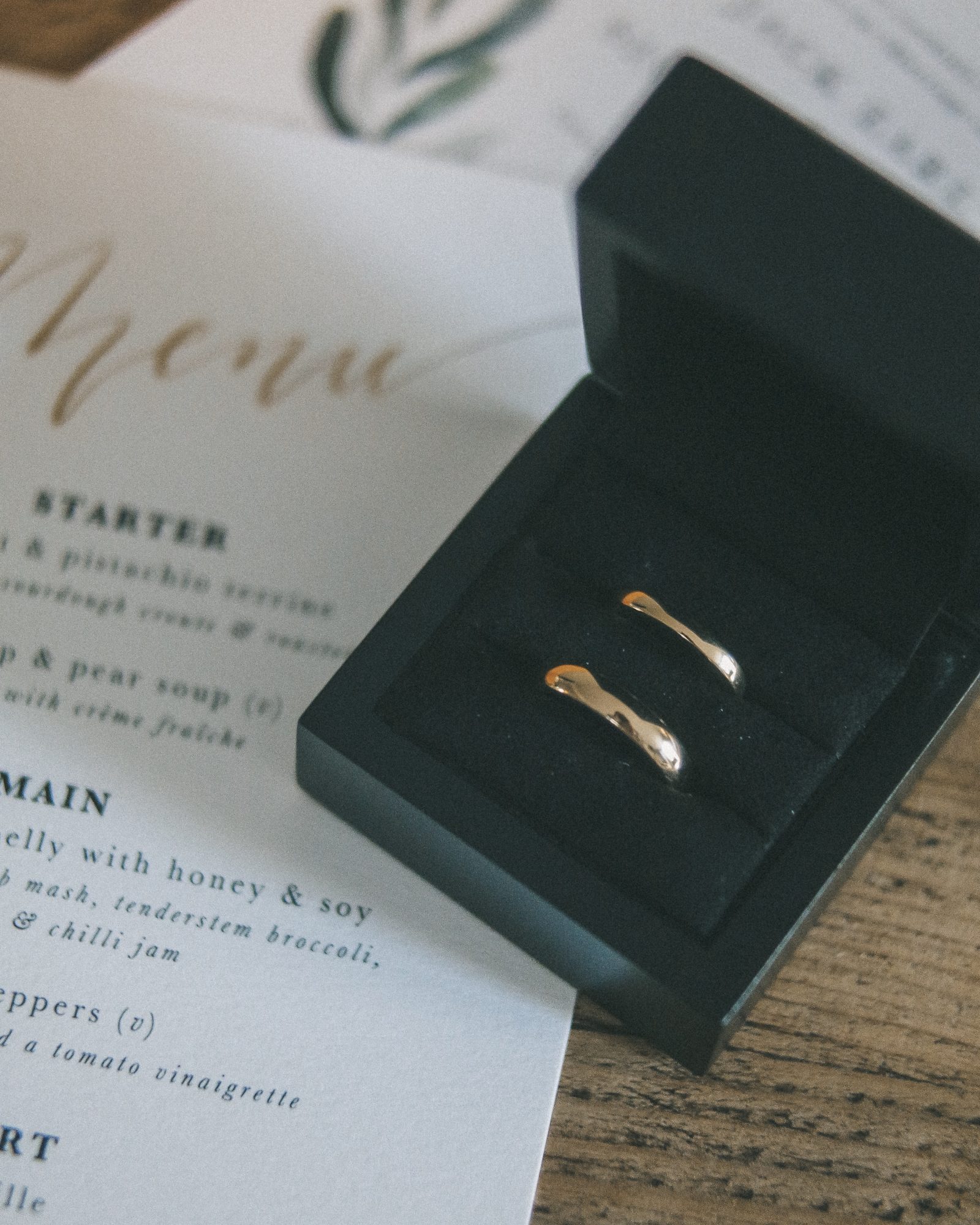 Hey guys!
I know I've been super terrible with sharing my wedding plans and what's going on but seriously it just all seemed to happen at once and I was so busy and into it that I forgot to document things for you guys! For sure after the wedding when I'm back from my honeymoon I'll go through it all with you guys! Today I wanted to talk to you about our wedding bands which we got from 77 diamonds, a brand with a special place in my heart.
These wedding bands were gifted to me
Our Wedding Bands // 77 Diamonds
So let me take you back to around 6 months ago when we were shopping for wedding bands and I put it on my stories to see what people thought I should get. Thin or thick, plain or diamonds, and the lovely Sophie slid into my DM's with an offer I couldn't refuse. Having followed me for a while Sophie was the head designer for 77 Diamonds who specialise in custom made wedding and engagement rings (though they do other custom made jewellery as well!). The craziest part of this story is that after refusing to tell me where he got the ring since he first proposed Jack said, you're not going to believe this, that's where I got your ring from, they must have recognised the design.
Fast forward lots of gushing messages and a billion thankyou's and are you sure's, me and Jack are sat in the 77 diamonds plush appartment/offices where we were designing out own wedding rings. It actually worked out perfectly because I could get the same band as the one on my engagement ring for the perfect match! We both went for classic yellow gold simple bands in the end, nothing too fancy and someone told me that the plain unbroken band symbolises eternity which I loved. To make them more personal and add a special touch we decided to add some engraving which 77 diamonds offer on their pieces, we each got the other persons name and the date of our wedding on the inside of the band.
With less than 2 weeks to go now I am pulling everything together so I will make sure I document each piece for you guys to share if not before then after as I now understand what a minefield weddings are! There's so much to think about and much like decorating a house there are TOO MANY OPTIONS!
PS YOU MIGHT LIKE THIS Our Wedding Stationary OR My Wedding Make Up