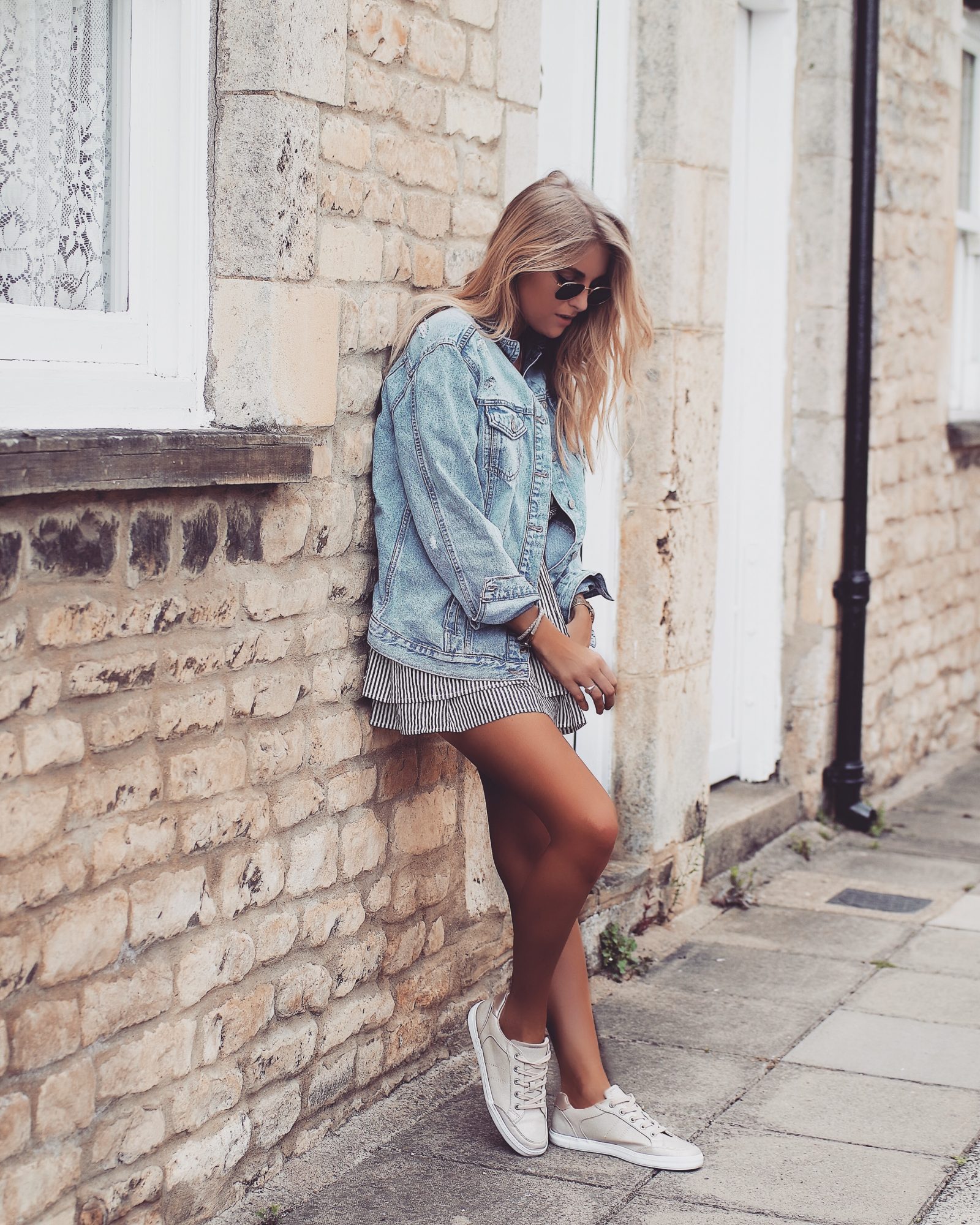 I'm back talking festival style. Clearly it's something you've got to navigate carefully so I'm here to help you guys through this difficult time with a festival look thats covering all bases. From comfort to mud and toilet issues. I've got you covered girls.
5 Things To Consider When Dressing For A Festival
If you read my last post on festival dressing then you'll already know my top tips for looking chic at a festival and keeping your fashion roots. Basically how not to blend into a sea of girls in cut off denim shorts! So this time I wanted to go a little bit more practical on festival style, sharing some of my top tips of even I guess you could say hacks for keeping your festival look practical.
Comfort is Key
When putting together your festival look you have to consider comfort. You're going to be stood up and wearing this outfit for a long time. The shoes are the most important part and if you're like me, you'll probably pick one pair of shoes to wear for the whole festival. 1, they'll get trashed and 2, you don't want to be taking up all of your backpack space with shoes. I went for these Deichmann babes for 3 reasons. Firstly, they look like the Golden Goose trainers I have had my eye on since forever, I could totally see Sincerely Jules rocking these. Secondly, they're £14.99 which is nothing short of a bargain and means if they do get trashed, they're easily replaced. Finally, they feel like slippers and that is no over reaction.
Light Layers
Apparently this year in England we're having a genuine Summer. YES! So light layers are needed only . . fingers crossed! As I mentioned before a denim jacket is the perfect solution. It goes with everything and isn't too bulky to carry. Plus if you get a super light weight one like mine you can even tie it round your waist.
Consider the Toilet
Ah the festival toilet. The thing of any girls nightmare. Firstly, wet wipes are your best friend, secondly, playsuits are your worst nightmare. If you have a bestie to hand to help you with these awkward situations then great, but even then I wouldn't be negotiating this situation personally. Basically you want a festival look that will in no way require you having to balance and hold things that you don't want to touch the dreaded hole. A dress is always the best way to go, trust me.

My Festival Look with Deichmann
I know I said it before but seriously how Golden Goose are these trainers!? I love them for it so much and they've saved me precisely £285 . . amazing. I also love the colour of these ones, a kind of washed out gold which means that they're not super white. . . definitely not what you want to go for at a festival, but they're still neutral so they'll go with anything!
I paired them with my new favourite denim jacket from NewLook. It's super soft and lightweight so It takes up no space in a bag, isn't annoying to carry around and can easily be tied around a waist, bag or any other body part you wish! The dress is new from Revolve, you may have seen it on my insta here! And I am in love with it! The colour, the style, the fit and most of all the brand. Tularosa is a brand I have always adored.
This post is in collaboration with Deichmann though all thoughts, opinions and creative direction are my own.