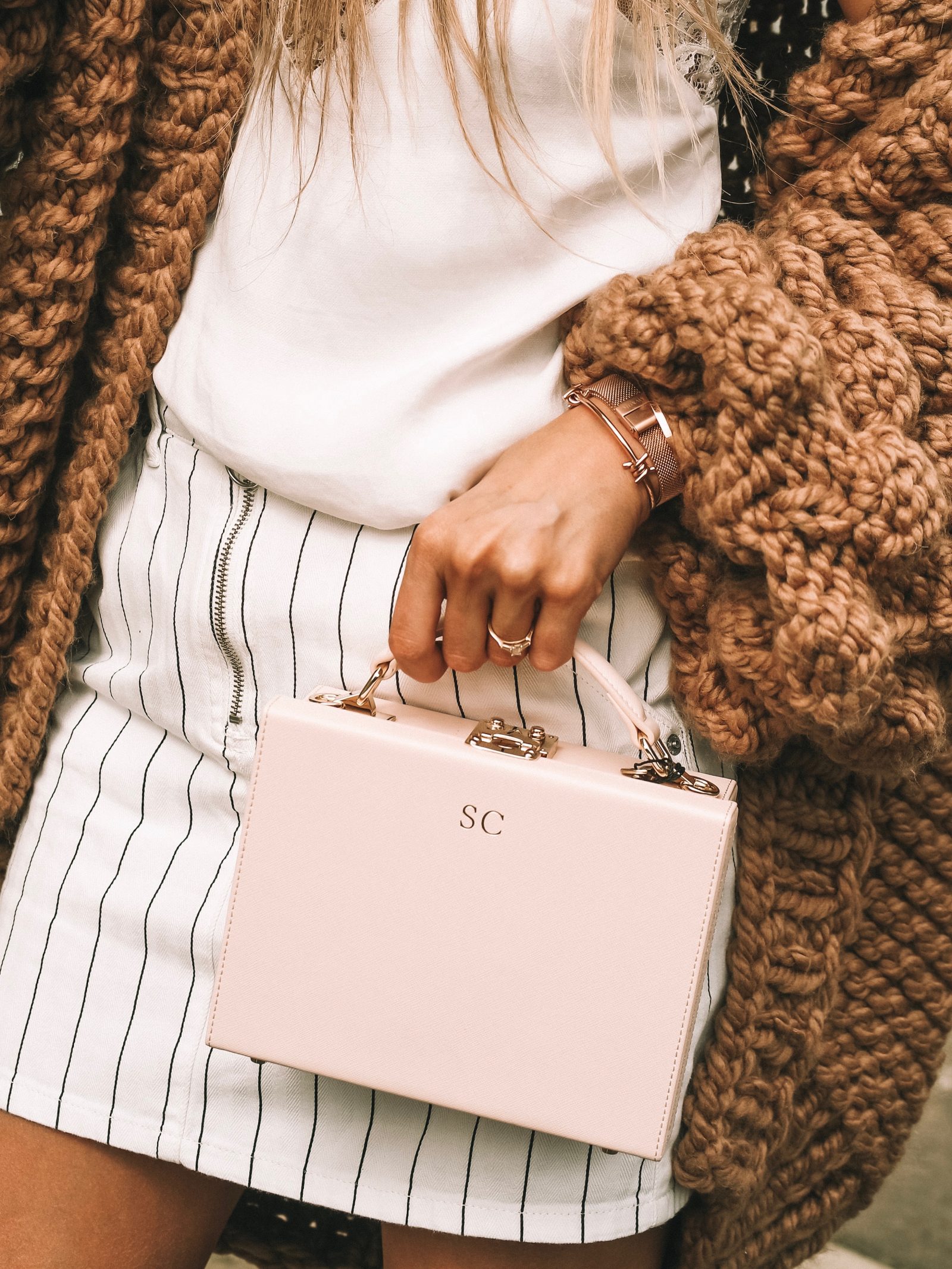 Summer street style in the UK is always such a hybrid of seasons. I feel like in other countries people can put their chunky knits away for summer, safe in the knowledge that they won't be needing them again for a long time. Here however, it's a totally different story. One week we might we wearing flip flops and a summer dress, the next? Snow boots and and winter coats. It's all part of the fun though right?
Click on the images below to be taken directly to the product pages!

The Daily Edited
The Daily Edited is a super cool brand I met with when in Dallas with Reward Style. As one of the retailers that work alongside Reward Style I was lucky to have met with them to talk though their product offering, my own offering as an influencer and how we could work together. I have to first of all say, that this post isn't sponsored. I was kindly gifted this bag alongside possibly the coolest phone case I've ever owned during our meeting and I thought it was the most perfect summer bag so I had to share it with you guys.
The Daily Edited sell super high quality leather accessories that can be personalied in any way you want. It makes them not only unique to you, but also the perfect gift idea, because who doesn't love anything with their name on it? I love how simple and elegant this bag is and I've also been eyeing up the round version of it. And when I say they do everything I'm not exaggerating, literally make up bags to trays, desk tidies and to do lists to portable chargers and cardholders. Plus they do mens accessories too, so perfect because I personally always struggle with gift ideas for the men in my life!
THE DAILY EDITED WISHLIST
Click on the images below to be taken directly to the product pages!

Summer Street Style
As I said before the British summer time is so unpredictable you really can't put away your winter knits and to be honest, I don't think I would ever want to! I love a good knit with a denim skirt or some denim shorts and the combination of textures in this outfit is doing everything for me! I recently got this cardigan from Mums Handmade and I think it makes the perfect outerwear layer for the British summertime! You don't want a coat but it's too cold for a super lightweight layer so this is the perfect in between!
OUTFIT DETAILS
*Mums Handmade Oversized Cardigan : Here
Camisole : Here
White Striped Denim Skirt : Here
Chloe Susanna Boots : Here
Affordable Alternative Here
*The Daily Edited Pink Box Bag : Here
Oversized Square Sunglasses : Here
*Pearl Earrings : Here
Fake Tan : Here
*All items marked with an asterix were kindly gifted to me
Click on the images below to be taken directly to the product pages!




PS YOU MIGHT LIKE THIS
Revolve Takes London | Outfit Diaries
Top 9 Summer Essentials To Invest in Now
3 Ways To Wear The Cami
CLICK HERE TO SUBSCRIBE TO MY YOUTUBE CHANNEL